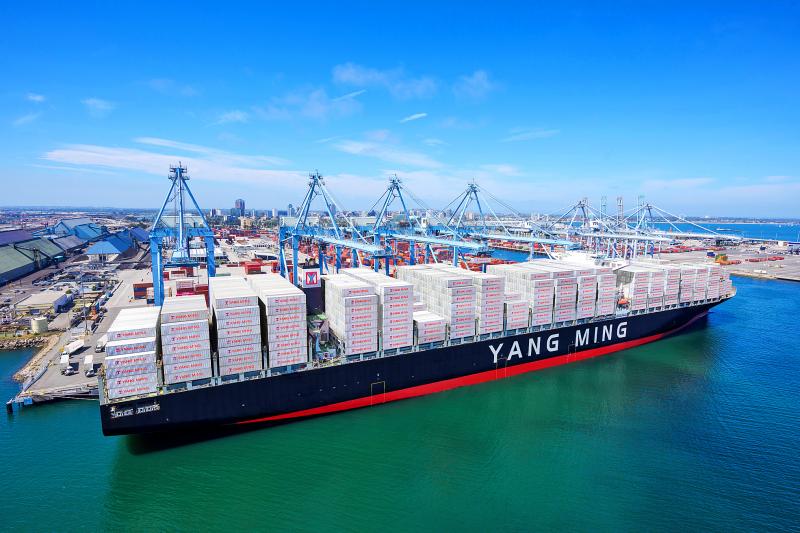 Yang Ming Marine Transport turns 50, sets target for net zero emissions by 2050
TAIWAN : On 28 December, Yang Ming Marine Transport held a celebration for its 50th anniversary at the Grand Hotel Taipei in Taiwan inviting notable guests such as Wang Kwo-Tsai, Taiwan's minister of transportation and communications, Tsai Ming-Yen, the country's deputy minister of foreign affairs, as well as joint venture partners, strategic alliance partners, clients, long-term suppliers, and representatives of local financial institutions.
Yang Ming and the visitors saw the accomplishments of the company during the previous 50 years.
The Taiwanese ocean carrier closed the previous year with a fleet of 95 ships and an annual business volume of over 5 million TEUs. "The next 50 years of sustainable development will be built on top of these achievements," said the company in a release.
Yang Ming said it has implemented the required improvements to achieve net zero emissions by 2050 in order to keep up with the rapidly evolving industry. As an illustration, Yang Ming is the first maritime firm in Taiwan that plans to construct LNG vessels.
In order to further reduce carbon emissions, the company noted it has also been investing in sustainable energy research and collaboration, enhancing digitisation and smart applications for ships, as well as internal operations.