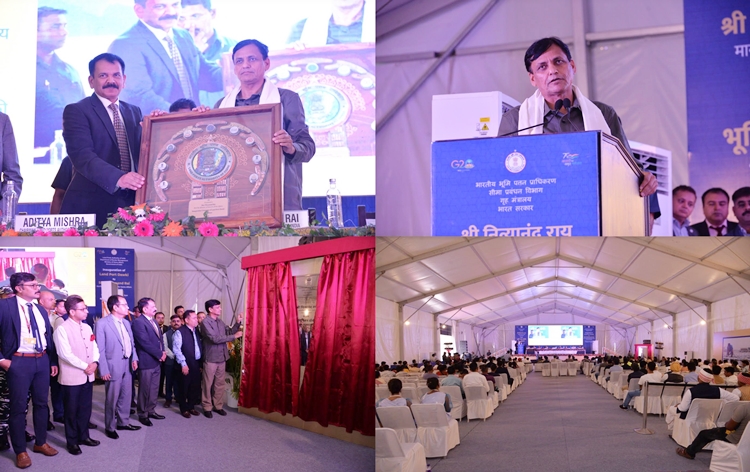 10th Land Port between India & Bangladesh inaugurated in Meghalaya
SHILONG : Meghalaya's State Minister for Home Affairs Shri Nityanand Rai on Thursday inaugurated the 10th land port between India and Bangladesh at Dawki, said a news report by DD News. Speaking at the inaugural function, Rai said that the land port will boost trade and facilitate easier travel between the two countries. It will strengthen the bonds of friendship between the two countries and open up many new opportunities, he added.
Facilities at land port
Highlighting the facilities that the port will provide, the report said, it will "provide facilities like the passenger and cargo terminal buildings, warehouse, canteen, toilet blocks for export drivers, sewage treatment plant among others to facilitate the movement of people and trade between the two countries."
"Deputy Chief Minister of Meghalaya Sniawbhalang Dhar, High Commissioner of India to Bangladesh Pranay Verma, Chairman, Land port Authority of India Aditya Mishra and Bangladesh Land port Authority Chairman Mohammad Alamgir were among the dignitaries present on the occasion," the report added.