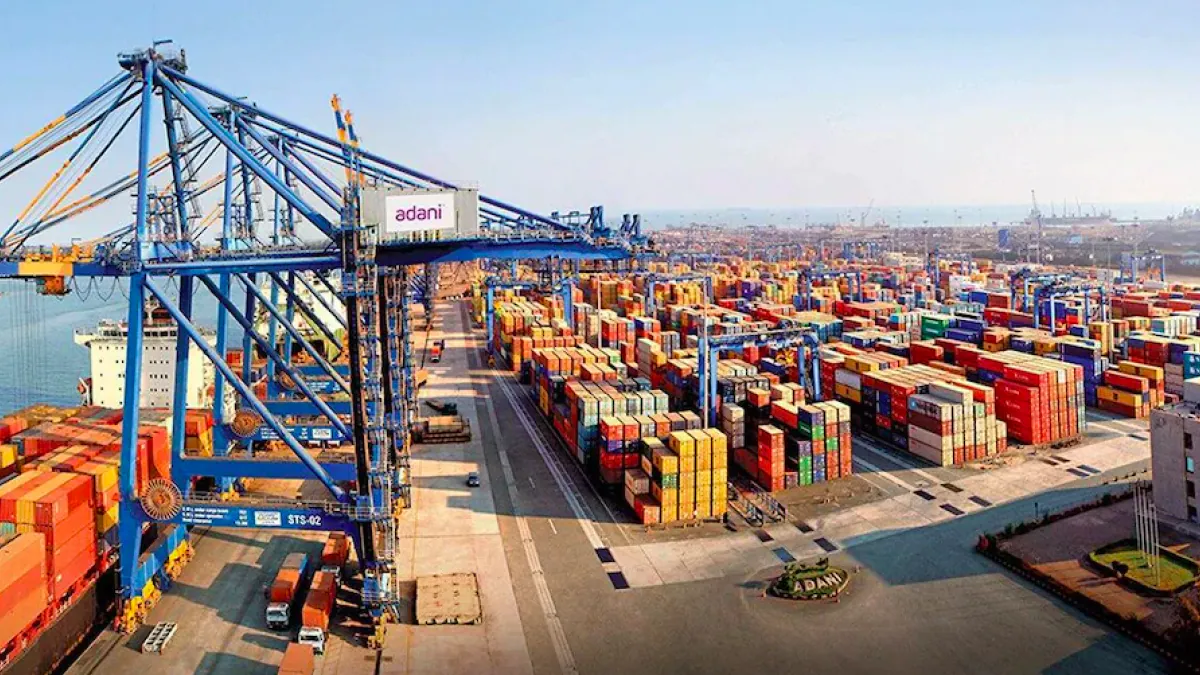 Adani Ports flagship Mundra Port completes 25 years
MUNDRA : Mundra Port, the flagship facility of Adani Ports and Special Economic Zone, has completed 25 years of operations.
The crown jewel of Adani Ports and Special Economic Zone berthed its first ship —MT Alpha— on October 7, 1998. Since its inception, Mundra Port has contributed over Rs. 2.25 lakh crore to the state and national exchequer as well as generated more 7.5 crore man-days of employment, the company said.
In 2014, Mundra became the first port to handle 100 MMT of cargo. With a capacity of 260 MMT, the port handles over 155 MMT, which constitutes nearly 11% of India's maritime cargo.
One-third of India's container traffic flows through Mundra Port, "across a dedicated freight corridor that offers the unique facility of double-stack containers".
Mundra Port: Journey So Far
1998: Berths 1 and 2 turn operational
1999: Berths 3 and 4 join operations
2001: Rail connectivity established, making Mundra a key hub on the national railway grid. Adani Foundation established in Mundra, highlighting the Group's commitment to holistic growth
2003: Container Terminal 1 commences operations
2005: Operations expand with SPM and Container Terminal 2
2007-2013: The addition of T2, an auto terminal, West basin, T3, and the distinction of the first port to handle cargo of 100 million tonnes
2019: LNG, LPG operations commence, setting records in cargo handling
2022: First port to handle cargo of 300 million tonnes
2022: APL Raffles, one of the world's largest ships, arrives
The owner of APSEZ, Gautam Adani tweeted, "The might of a nation's logistics not only lies in its ships and cargo but also in its ability to weave dreams and ambitions, and unite those who champion its cause. As Mundra Port turns 25, we raise a toast to the countless souls who have been pivotal to its success. JAI HIND!"
The CEO of APSEZ ,Karan Adani tweeted, "From humble port to a force for change. In 25 years, MundraPort contributed 2.25 lakh crore to exchequer, generated employment of 7.5 crore man-days, and with AdaniFoundation, touched 3.5 lakh lives, weaving a brighter future."