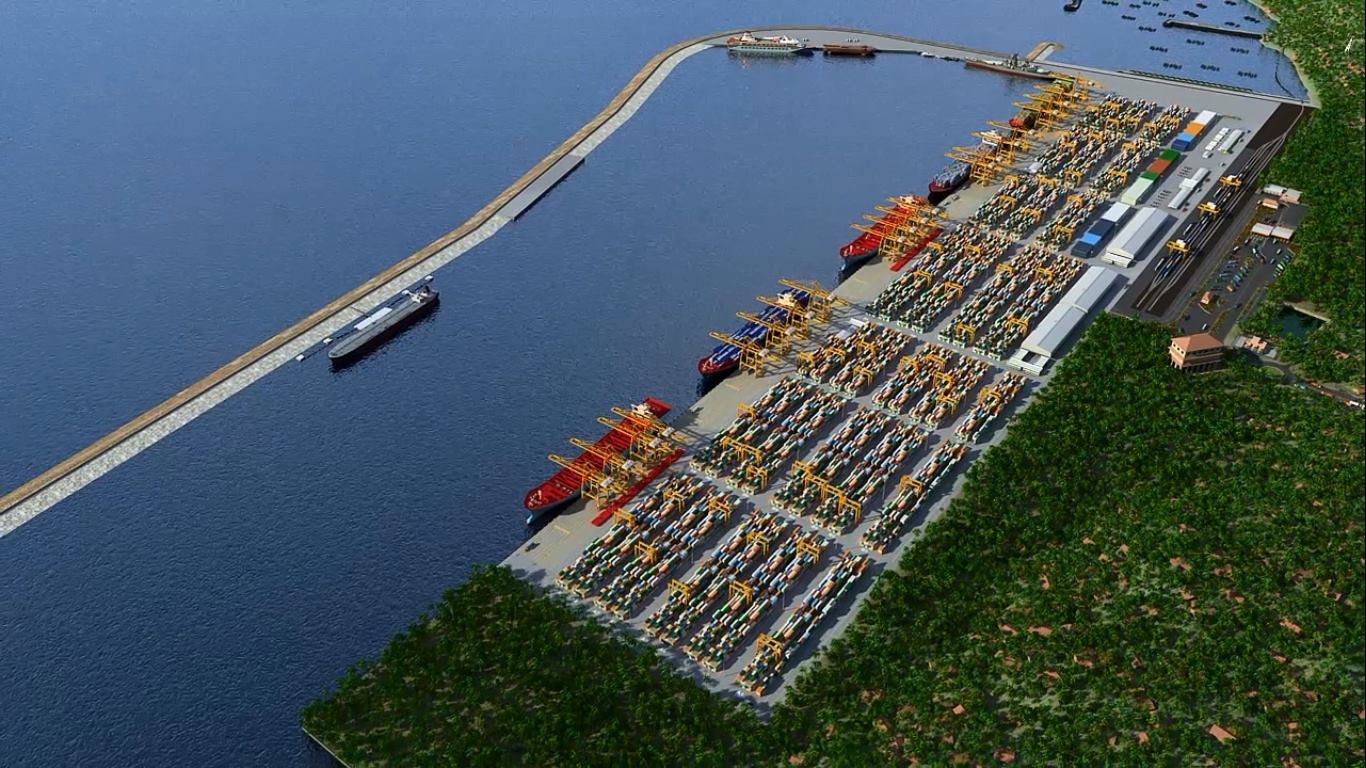 Preparations under way to receive first project cargo vessel at Vizhinjam International Seaport
THIRUVANANTHPURAM : With hardly a week left for the arrival of the first project cargo vessel at the under-construction Vizhinjam International Seaport, preparations are under way for facilitating the berthing of the first cargo vessel to be called at the port. Though an official reception for the vessel is scheduled for October 15, the ship carrying cranes to the port is likely to reach the outer anchorage here on October 12. Tugs brought in here ahead of the arrival of the project cargo vessel will be used to bring the vessel to the berthing yard inside the port.
A berth length of 275 meters needs to be ready for the berthing of the vessel out of the 800 meters required for phase 1 of the project. A corresponding length of 2,400 meters of breakwater also needs to be completed out of the total 2,960 meters to ensure the necessary tranquility conditions for berthing the project cargo vessel, and the work on breakwater and berth is in the final stage. The ship which directly headed to Mundra Port in Gujarat with a cargo consignment will unload the cranes here during its return trip to China.
The ship left the Mundra Port on Friday and ocean conditions are perfect for a smooth sailing now, whereas the freighter that began its voyage from China on August 31 initially was sailing at a lower speed of around 10 knots due to hostile sea conditions at times. The port authorities here had placed an order for eight quay cranes (rail-mounted) and 24 yard cranes (cantilever rail-mounted gantry) to a company named M/s ZPMC (Zhenhua Port Machinery Company) based in Shanghai, China. One quay crane and two yard cranes are being brought to the port on the first consignment and the remaining seven quay cranes and 22 yard cranes will be delivered in another two lots.
Union Minister for Ports, Shipping and Waterways Shri Sarbananda Sonowal, Chief Minister Shri Pinarayi Vijayan, Minister for Ports Shri Ahammad Devarkovil, , Adani Group Chairman Mr. Gautam Adani and Mr. Karan Adani, Chief Executive Officer of Adani Ports and SEZ Ltd, etc., are expected to take part in the function scheduled on October 15.