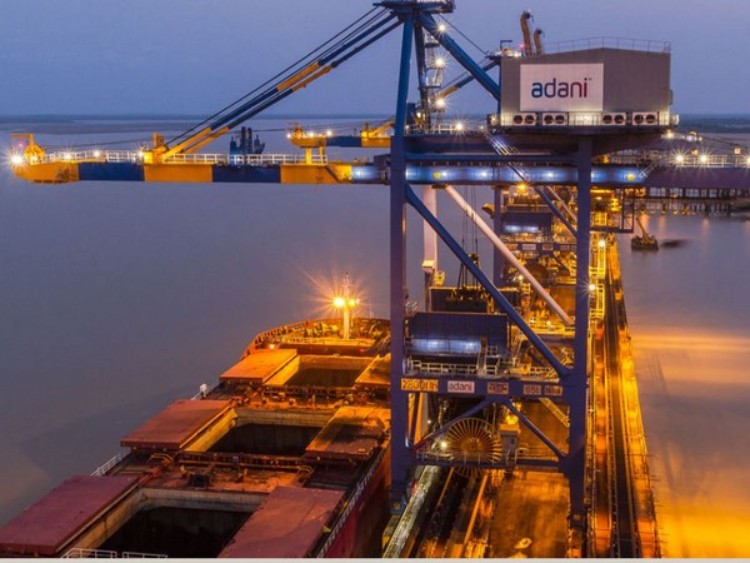 Adani Ports Q2 results: Profit rises 4% to Rs 1,748 Crore
AHMEDABAD : Adani Ports And Special Economic Zone on November 9 reported a consolidated net profit of Rs 1747.85 crore for the September quarter, registering a growth of 4.19 percent from the year-ago period. Profits were lower as the company had to write off Rs 455 crore past MAT credit on election of new tax regime.
Its revenue from operations came in at Rs 6,646.41 crore, up 27.55 percent from the corresponding quarter of the previous fiscal, the Adani Group company said in an exchange notification.
For the first half of FY24, revenue increased by 26 percent YoY to Rs 12,894 crore while EBITDA increased by 49 percent YoY to Rs 7,429 crore. Port EBITDA margin expanded by 220 bps to 72 percent, the company said.
"The splendid performance was on the back of a 14 percent YoY increase in cargo volume coupled with improving operational efficiencies at our ports, which has resulted in our domestic ports EBITDA improving by 220bps YoY to 72 percent during H1 FY24." said Mr. Karan Adani, CEO and Whole Time Director of Adani Ports and Special Economic Zone.
In a business update in October, the company said in the first half of FY24, Adani Ports handled 202.6 million metric tonnes (MMT), a 14 percent increase over the previous year. This annualises to 404 MMT, surpassing the FY23 guidance of 370-390 MMT.
In H1, 53 percent of the volume consisted of dry bulk (up 10 percent YoY), 37 percent were containers (up 18 percent YoY), and 10 percent were liquid and gas (up 20 percent YoY). The H1 rail volume reached 279,000 twenty-foot equivalent units (TEU), marking a 25 percent YoY increase.
In the second quarter, cargo volume was 101 MMT, a 17 percent YoY increase, including a 2 percent rise in port realisation per tonne, as estimated. Port business revenue grew by 19 percent YoY, and Q2 rail and GPWIS volumes increased by 32 percent and 44 percent YoY, it said.