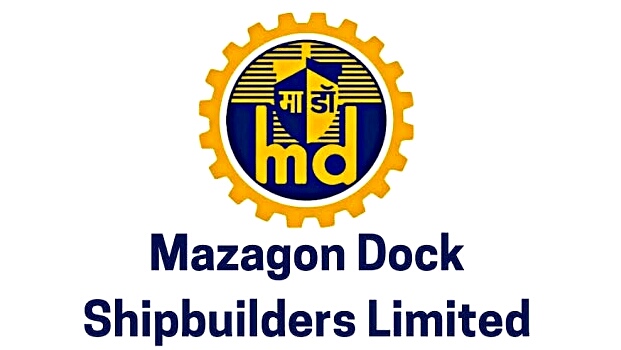 Mazagon Dock Shipbuilders is expecting orders from the export market; maintains FY24 guidance
MUMBAI : State-run Mazagon Dock Shipbuilders Ltd. is expecting to receive some orders from the export market in the next two months, Chairman and Managing Director Mr. Sanjeev Singhal told  in a post-earnings interaction.
Singhal mentioned that he is expecting positive developments in this regard but did not divulge further details on the quantum or scope of the order.
"We are also looking up towards the export market and I believe that in two months there should be certain positive developments in this regard maybe a smaller order, but this definitely provides us a foothold in the export market segment," he said.
Mazagon Dock had forayed into the export market in 2019 and as of the end of financial year 2023, exports contributed only 3% to the company's overall topline.
The company also retained its revenue growth guidance for financial year 2024 between 12% and 15%. It had raised this guidance from 10-12% earlier post its June quarter results.
For the September quarter, Mazagon Dock reported revenue of operations worth ₹1,827 crore, which is higher than the ₹1,702 crore it reported during the same quarter last year.
Net profit for the period also increased to ₹332.9 crore, compared to ₹213.9 crore in the year-ago quarter.
Operating profit or EBITDA for the quarter increased by 50% year-on-year to ₹176.7 crore, while EBITDA margin expanded by nearly 300 basis points to 9.7% from 6.9% in September last year.
Mazagon Dock also received an order from the Coast Guard which was worth ₹310 crore recently. Singhal mentioned that the company has delivered projects ahead of schedule.
"Apart from major orders which are under execution that is P75 Scorpene submarine of which out of six we have delivered five and the last submarine we are targeting for delivery in March 2024 or maybe beyond that in case it spills over to next financial year," Singhal said.
The company has also delivered three out of the four destroyers supposed to be delivered, five months ahead of schedule. "This is something which is unheard of, in this kind of our business, when we are dealing with such large platforms," Mazagon Dock's CMD said.
Having listed three years ago, Mazagon Dock has been among the more successful IPOs from the government's stable. The stock is up more than 14x from its IPO price of ₹144 apiece.