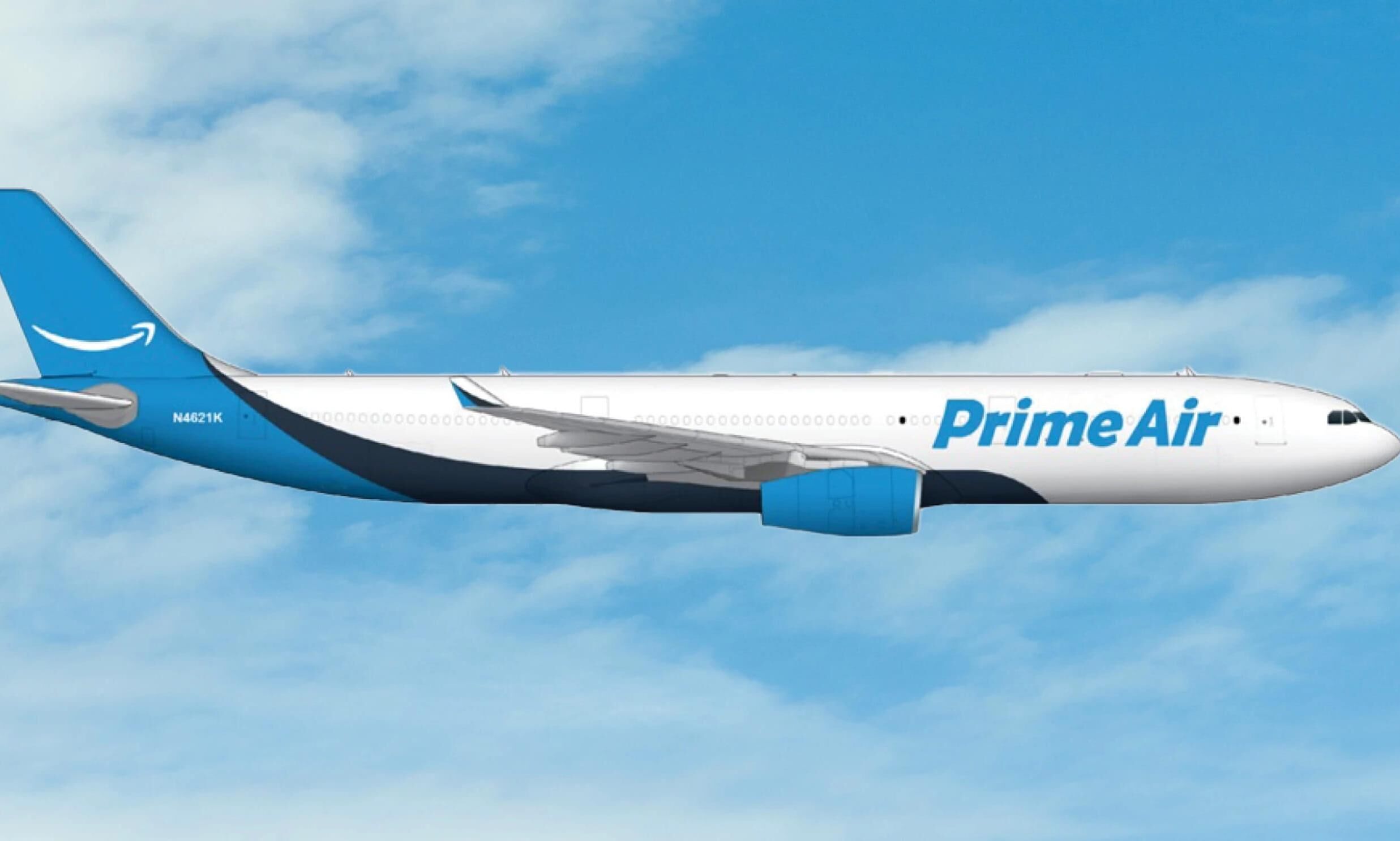 Amazon Air gets its first Airbus A330-300 freighter
BENGALURU : Amazon Air has taken delivery of its first Airbus freighter. This is the first of the ten Airbus A330-300 converted freighters that will join the e-commerce giant's growing fleet of aircraft. The remaining nine freighters are scheduled to join the fleet later this year and in 2024.
Amazon Air leased these aircraft from Altavair and the passenger to freighter conversion is being done by Elbe Flugzeugwerke GmbH (EFW), a joint venture between Airbus and ST Aerospace. The freighters will be operated and maintained by Hawaiian Airlines on behalf of Amazon Air under Hawaiian's FAA air carrier certificate to move cargo between airports near the online retailer's operations facilities.
As part of the commercial agreement, Hawaiian Holdings, the parent company of Hawaiian Airlines, issued Amazon warrants to acquire up to 15 percent (post-issuance) of its common shares. The warrants are exercisable over the next 9 years. This is a common practice that Amazon Air follows with all their freighter operators that include Air Transport Services Group (ATSG) and Atlas Air Worldwide.
Last year's agreement also has an open plan for Amazon Air to expand the fleet depending on its future needs. However, the air cargo demand contraction, seen through this year so far, has necessitated Amazon to reduce outsourced air cargo capacity. Recently ATSG said that it expects to operate its B767 freighters with less flight time per aircraft and reduced schedules for Amazon.
With the introduction of A330-300 freighters, Amazon wants to take advantage of the A330's capacity and economics to help fulfill its one-day delivery promise to Amazon Prime customers. Besides being the new kind of aircraft in the Amazon Air fleet, these are also going to be the largest aircraft for Amazon Air allowing the ecommerce company to deliver more customer packages with each flight.While both A330-200 and A330-300 aircraft are eligible for conversion, the longer-fuselage A330-300P2F is particularly suited for integrators and express carriers, due to its high volumetric payload capability with lower-density cargo.
Earlier this year Amazon Air was launched in India. It has partnered with the Bengaluru-based cargo airline Quikjet Cargo Airlines to launch its own air freight service in the country. Quikjet is part of ASL Aviation, headquartered in Ireland. Quikjet operates two Boeing 737-800 BCFs (Boeing Converted Freighter) for Amazon in India shipping approximately 20,000 packages per flight across Mumbai, Delhi, Hyderabad, and Bangalore.
Starting October 2023, Raoul Sreenivasan has taken charge of the worldwide operations of Amazon Air. As the vice president of Amazon Global Air, Sreenivasan is responsible for a global air haul network of 110+ aircraft, 70+ on-airport facilities, and 14,000+ Amazon employees globally and manages a multi-billion-dollar budget. A majority of Amazon Air's network is within the US. Sreenivasan replaced Sarah Rhoads, who was named the new leader of Amazon's worldwide workplace health and safety division. Rhoads served that role for more than four years. Sreenivasan has been with Amazon Air for the last five years. In the past he had worked with DHL and TNT for over 10 years.