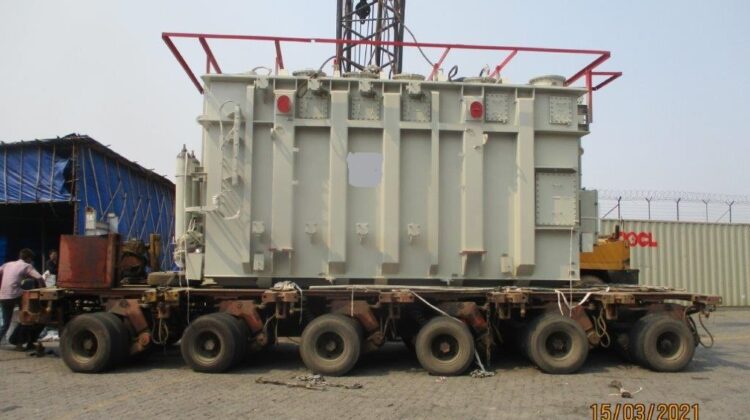 C.H. Robinson handled Heavy Transformers for Africa
MUMBAI : C.H.Robinson India has executed couple of shipments of Heavy Transformers in Q1 of 2021.
Three Important aspects towards which we really paid lot of attention even before submission of our commercials –
1) Usually such type of "TRANSFORMERS" are loaded on Conventional Vessel or as an Onboard operation / BBK on container vessel. Such type of heavy cargo usually is not loaded on 40'FR's.
2) When your Destination is in AFRICA, not many Ports has got capacity to offload such heavy cargo on FR's and hence approval for discharge on 40'FR is not common.
3) Routing involved for this has got 2 x Trans-shipments -which means FR was required to be handled 6 x Times right from Origin Port till Discharge Port.
We ensured – we get "RE-Confirmations" of acceptance of Heavy FR's – from all the Terminals involved and shipping line / Vessel's – even before pick up of the cargo.
C.H.Robinson India team also ensured that all safety measures for lashing / chocking are been taken. Additional "Wooden Dunnage Base" was created and Metal Ropes + Belts were used to ensure there is "NO Damage" to TRAFO. (No Compromise of the Lashing / Safety of the cargo)
After very close coordination and putting so many efforts, finally both the TRAFO's are safely discharged at final destination after 40+ Days of Ocean Transit.
Source : C.H. Robinson