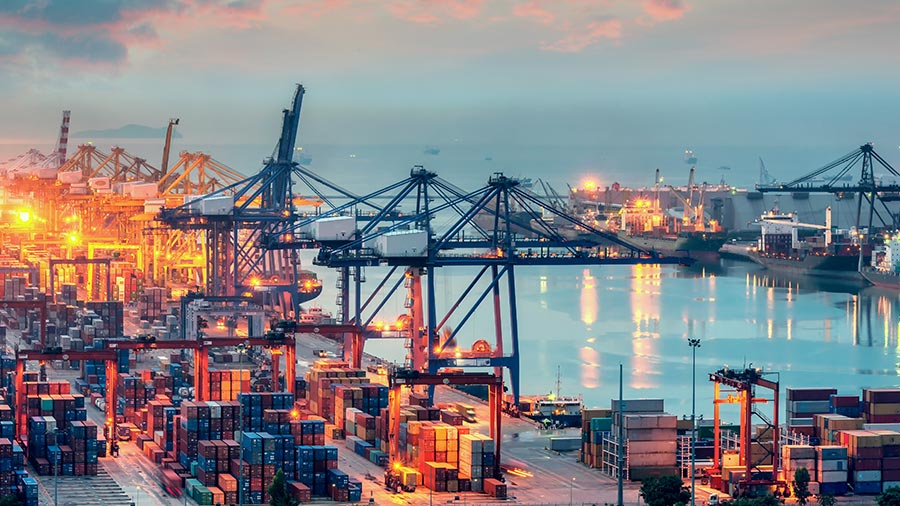 Cargo traffic at major ports rises 12% in February: Indian Port Association
NEW DELHI : Cargo traffic at the country's major ports increased 11.79 per cent to 65.45 million tonnes in February from 58.55 million tonnes in the same month a year ago, according to Indian Ports Association (IPA).
The positive growth in cargo traffic was recorded by all major ports except Visakhapatnam, Kamarajar and Chennai Ports, it said.
India has 12 major ports — Deendayal (Kandla), Mumbai, Mormugao, New Mangalore, Cochin, Chennai, Ennore (Kamarajar), Tuticorin (V O Chidambaranar), Visakhapatnam, Paradip and Kolkata (including Haldia) and Jawaharlal Nehru Port.
Deendayal Port registered the highest cargo growth at 26.98 per cent during the month under review followed by V O Chidambaranar Port with 26.04 per cent and Paradip Port with 23.63 per cent, respectively.
The JNPA and Mumbai Port saw their cargo traffic rising 18.21 per cent and 11.85 per cent annually, respectively, in February 2023, among others.
Chennai Port's overall cargo traffic declined by 12.65 per cent while Visakhapatnam Port saw a 5.62 per cent drop in cargo traffic during the previous month comated to a year-ago period, IPA said.
Similarly, cargo traffic at Kamarajar Port declined 3.53 per cent. At Chennai Port the fall in cargo traffic was on account of a 33.33 per cent decline in other liquids as well as 19.18 per cent drop in container tonnage, it said.
The cargo traffic across these ports in the April-February period of the current fiscal year stood at 712.35 million tonnes, up 9.56 per cent from 650.20 million tonnes in the same period of 2021-2022, IPA said.
Except for Mormugao Ports, positive growth was witnessed at all the major Ports during April-February of FY23 as compared to April-February period of FY22, it said.