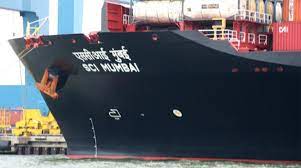 Centre sets deadline for SCI financial Bids
NEW DELHI : The Centre has finalized the date for financial bidding of an Indian public sector undertaking Shipping Corporation of India (SCI). The government holds a 63.75% stake in corporation.
According to the sources, next year in January 2022 the government on SCI disinvestment will take up steps in the bidding process of the company. However earlier, DIPAM Secretary Tuhin Kanta Pandey states that GOVT looks forward to complete the financial bids of the remaining six Public sector undertakings in the current fiscal year.
The confirmation is yet to be made from the government's side.
According to sources, A formal request for proposal and draft share purchase agreement along with the bid deadlines was communicated to prospective bidders for the state-owned vessel operator over the weekend, these sources said. The government owns a 63.75% stake in the Shipping Corporation of India (SCI). The successful buyer will also have to make an open offer for an additional 26% share to the public shareholders of the company as per takeover regulations.