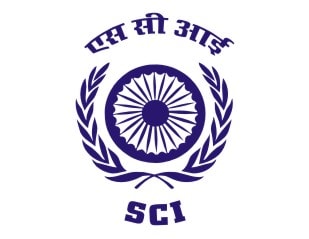 Centre to seek financial bids for Shipping Corporation next month
NEW DELHI : The Centre is expected to seek financial bids for Shipping Corporation sometime next month after the potential investors have had the chance to pore over the state-owned company's books, a senior finance ministry official said.
"The data room has been opened to potential bidders and we are planning to call the financial bids as early as next month and hope that the deal could be closed before the end of the financial year, if the market conditions were favourable," the official said.
The government is selling its entire 63.75 per cent stake in the company along with the transfer of management control. SCI owns a fleet of bulk carriers and crude oil tankers. It has a fleet strength of 59 vessels and is India's top cargo carrier.
Though the names of the bidders were not available officially, three entities have been reportedly shortlisted by transaction advisors RBSA: US-based Safesea, a consortium led by NRI businessman Ravi Mehrotra and Hyderabad-based Megha Engineering for access to the virtual data room.
The access to the data room will allow the bidders to obtain detailed financial information about the company as well as scrutinise its financial liabilities, contracts and other relevant material.
The SCI had reported a 23 per cent decline in its consolidated profit to Rs 85.76 crore for the fourth quarter ended March 2021. The state-owned company had clocked a consolidated profit of Rs 111 crore for the corresponding quarter in 2019-20.
Analysts said the recent decision by the cabinet to offer subsidy to domestic shipping companies will sweeten the deal for the privatisation of SCI and help boost the valuation of the national carrier.
The subsidy support to local fleet owners is also an indication that the government will not allow the private buyer of Shipping Corporation to re-flag the ships to tax friendly nations.
SCI was one of the first public sector companies that the government had identified for privatisation along with Bharat Petroleum Corporation and Container Corporation of India (Concor) in November 2019.
In 2021-22, the government has set a disinvestment target of Rs 1.75 lakh crore and has raised Rs 7,645.70 crore so far. The listing of LIC will be crucial for the government to meet its disinvestment target.
A failure to execute the LIC initial public offer and the BPCL strategic disinvestments last fiscal saw the Centre collecting only Rs 32,835 crore last fiscal against a target of Rs 2.1-lakh-crore.
Source : The Telegraph