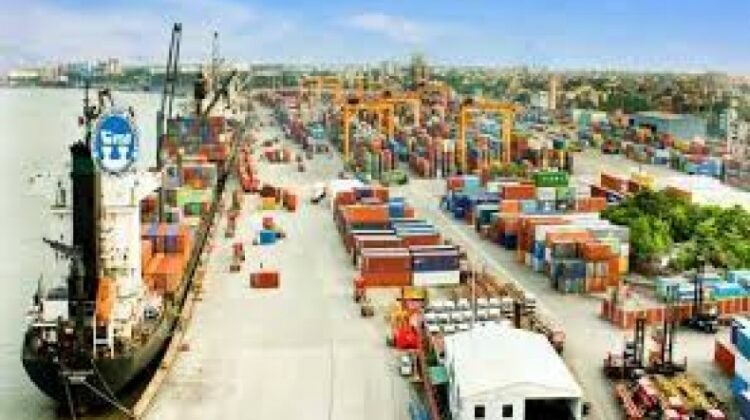 Chattogram Port Bay Terminal to come into operation in 2024: Minister

---
DHAKA : The Chattogram Port Bay Terminal is expected to be operational in 2024, State Minister for Shipping Khalid Mahmud Chowdhury said on Thursday after inspecting the project site.
The Chittagong Port Authority (CPA) will construct the multipurpose terminal of the project while the two others will be built through a public-private partnership.
"The government has set a timeline of 2024 for the Bay Terminal project. Two meetings on the project have already been held at the Prime Minister's Office. A multipurpose terminal will be constructed at Chattogram Port with its own funds. It is yet to be decided which foreign investment company will work in the remaining two terminals," Khalid Mahmud said.
The state minister said many foreign investors have shown interest in the project. Communication with them was somewhat cut off because of Covid-19, but it has recently resumed. They will be given responsibilities, protecting the interests of the country.
Khalid Mahmud said money has already been paid to the Chattogram district administration for land acquisition in the project area.
During the inspection, the state minister was accompanied by the Secretary to the shipping ministry Mohammad Mezbah Uddin Chowdhury, CEO of PPP Authority Sultana Afroz, and Chairman of CPA Rear Admiral M Shahjahan.
PPP Authority CEO Sultana Afroz said, "We have the sincerity to start work on the Bay Terminal project as soon as possible. Negotiations are underway with potential foreign investors for this project. Companies from many countries including Singapore, China and Denmark are coming up with investment proposals."
She added that meeting with them on the zoom platform is going on. Investors in this project will be determined by protecting the interests of the country. The coordination between the ministry concerned and institutions is very good.
CPA Chairman Rear Admiral M Shahjahan said a new consultant has been appointed to update the study of the project. Then e-tender will be given. It is expected that one or two terminals will be ready before 2024.
After inspecting the project area, CPA Chief Hydrographer Commander M Arifur Rahman briefed the state minister about the Bay Terminal project.
He said the Bay Terminal project would not have to rely on tides to accommodate ships. Ships will be able to dock at the jetty 24 hours a day. Acquisition of 68 acres of privately owned and 804 acres of government land at Bay Terminal has been completed.
The project covers an area of ​​6.1 kilometres. Ships with 12-metre-draft can dock here. The width of the channel is a minimum of 850 to a maximum of 1,250 metres. The project will have a capacity of 15,000 trucks.
Source : The Report
---