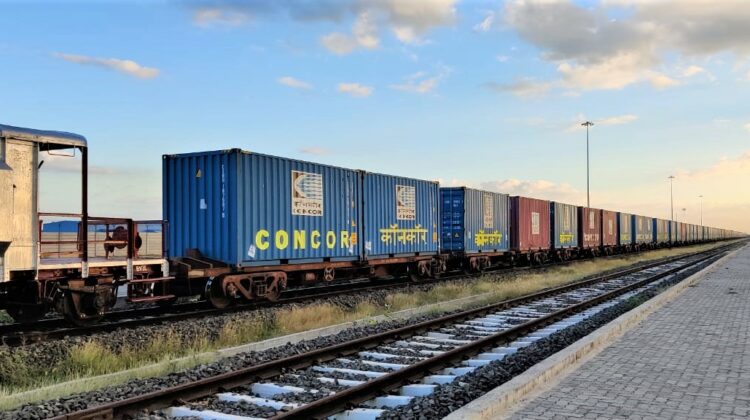 CONCOR privatisation plan is unlikely to materialise now
NEW DELHI : Privatisation of Container Corporation (Concor), hanging fire since 2019, is unlikely to materialise even in the current financial year, as land-related issues are yet to be sorted out by the railways.
"Internal approvals are not yet complete," a senior government official said.
After prolonged delays, the expression of interest (EoI) was expected to be rolled out by February-March, but the plan is understood to be put on hold. The process of strategic disinvestment (privatisation) usually takes 9-12 months to conclude after the EoI is floated.
The Concor sale is also politically-sensitive. Given the spate of state assembly elections by the end 2023 and general elections in April-May 2024, the whole process may be delayed indefinitely.
The Cabinet had given its nod for the disinvestment of 30.8% government stake in Concor to a strategic buyer as early as in November 2019. The government's stake in the firm, a dominant player in the container terminal order (CTO) business with a 58% market share and around 60 terminals, is 54.8%.
Concor's disinvestment process was earlier stalled due to a delay on the part of the railways to bring out a new land licensing policy. On September 7, 2022, the Union Cabinet gave its nod the new land licensing policy, which entailed cutting down the land licensing fee (LLF) by 75% to 1.5% of land value for cargo-related businesses, paving the way for the privatisation of Concor.
However, there are still some issues with regard to land that needs to be sorted out by the railways before Concor EoI could be floated, officials said.
A substantial number of terminals are on railways' land.
The Concor stake sale, worth about Rs 12,000 crore at the current market prices, was part of the Centre's disinvestment pipeline for the current financial year. Since the stake sale in ConCor could have contributed substantially to its disinvestment revenue target of `51,000 crore, the postponement could pose a challenge to the target.
The Concor share price closed at 626.25 on the BSE on Friday, down 0.85% from the previous closing price.
"Uncertainty over divestment has started weighing on some Concor customers and is part of the reason the company has lost market share in FY23," ICICI Direct said in a note.
The company has paid LLF charges to the tune of Rs 392 crore in FY23 and has guided a 7% growth in FY24.