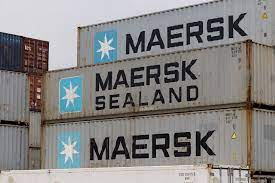 Consumer demand must ease to end supply chain crisis, says Maersk executive

---
One of the world's largest port and terminal operators warns that the global shipping and supply chain crisis that leaves high street shelves empty can only be resolved by slowing consumer demand.
Maersk-owned APM Terminal CEO Morten Engelstoft said the "vicious circle" was created by a surge in demand as container groups, suppliers and logistics companies struggled to deliver goods. Said.
In an interview with the Financial Times, the boss of APM, the port and terminal division of the world's largest shipping group, said, "We need to consider how to break this virtuous circle."
"We need to be lower [consumer demand] Growth to give time to catch up with the supply chain, or to spread growth in another way. In the long run, efficiency needs to be restored.
Admitting a port requires more investment to improve infrastructure, but he emphasized that the surge in US consumer demand is the cause of system tensions.
US imports in July were up 20% year-on-year and up 11.5% year-on-year, as consumers surged, supported by economic stimulus measures since the second half of last year.
According to Engelstoft, the increase in the proportion of US imports and exports has resulted in a much greater increase than in other regions.
"It's a huge percentage. The size of the business we pass through is so large that the bottleneck is port capacity, truck drivers, warehouses, and even the effort to manage all the equipment."
The crowded harbor has been hit by a global shortage of truck drivers and tight warehouse space, causing further delays in deliveries interrupted by the Covid-19 crisis.
Source : California News Times
---