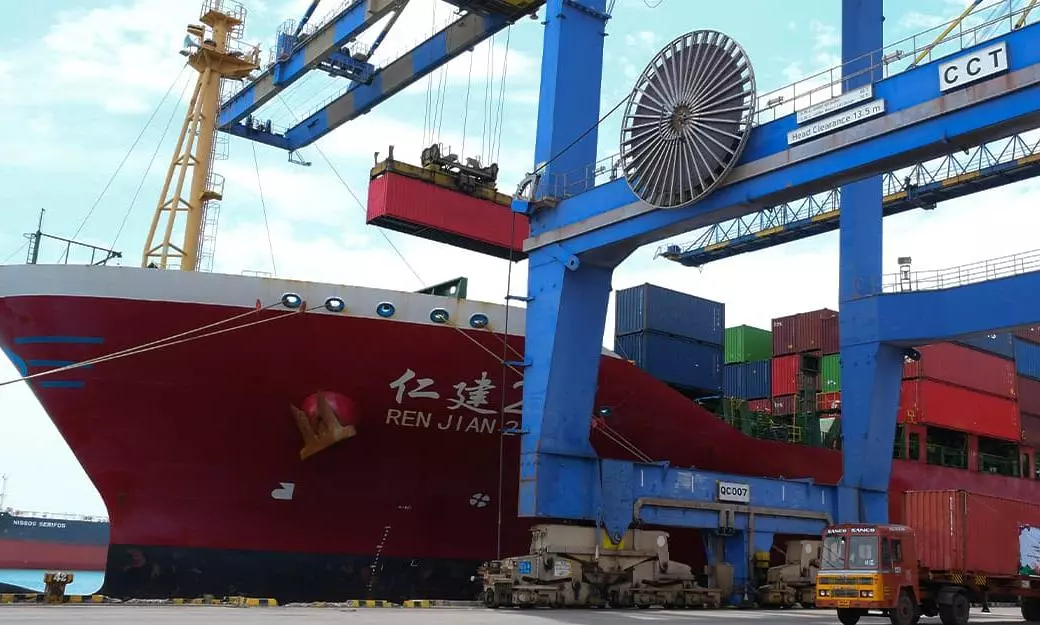 DP World Chennai hosts inaugural call for Far East India Express (FIX1) Service
CHENNAI : DP World, a leading global provider of smart end-to-end logistics, marked another milestone with the berthing of the maiden voyage of the Far East India Express (FIX1) service at its terminal in Chennai. The FIX1 service is a collaborative endeavor involving four consortium partners, with Sinotrans deploying two vessels and TS Line, Sealead, and SITC each contributing one vessel to the fleet.
FIX1 is the first-ever service to establish a direct shipping connection between Chennai and China, reducing transit time by 8 days, by bypassing traditional transshipment ports. The service's rotation is strategically designed to optimise the supply chain efficiencies, covering Ports Qingdao, Shanghai, Ningbo, and Shekou ports in China, the Chennai and Vizag ports in India, and Port Kelang in Malaysia (East Bound). Providing direct, swift, and seamless connectivity, the service will provide greater logistical reliability to traders across the East Asia corridor. The service will be further complimented by DP World's best-in-class logistics solutions and greater supply chain efficiency to boost trade in the region.
Commemorating the occasion, DP World Chennai berthed the Renjian 27 vessel carrying a load of 3814 TEUs (2350 Moves) on 11th September 2023. The company also hosted a small felicitation ceremony at DP World Chennai premises, honouring the vessel and its Captain, Zhang Qin in the presence of Shiva Mahadevan, Managing Director of Sea Lead India, along with representatives from C Line, TS Lines, Sinotrans Agent (Abrao Group), and SITC Agent (JM Baxi Group).
Commenting on this new service, Ravinder Johal, COO Ports & Terminals, DP World Subcontinent and MENA region said, " The launch of the FIX1 service marks a significant milestone in our ongoing efforts to reshape global trade connectivity. This pioneering initiative not only strengthens the ties between India and East Asia, but also underscores our commitment to enhancing supply chain efficiencies, reducing transit times, and supporting economic growth. Moreover, this service will set new benchmarks for reliability, speed, and resilience for the Indian exporters exploring newer markets across the East Asia region and beyond."
The FIX1 service will be the third weekly service sailing from DP World Chennai for the East region. The service's key beneficiaries will be the large enterprises along with the SME and MSME clusters across the South and East Indian states of Tamil Nadu, Karnataka, Andhra Pradesh, Telangana, West Bengal, Bihar and Odissa. DP World's vast multimodal network will allow these clusters to link with the port terminal via road and rail connectivity.