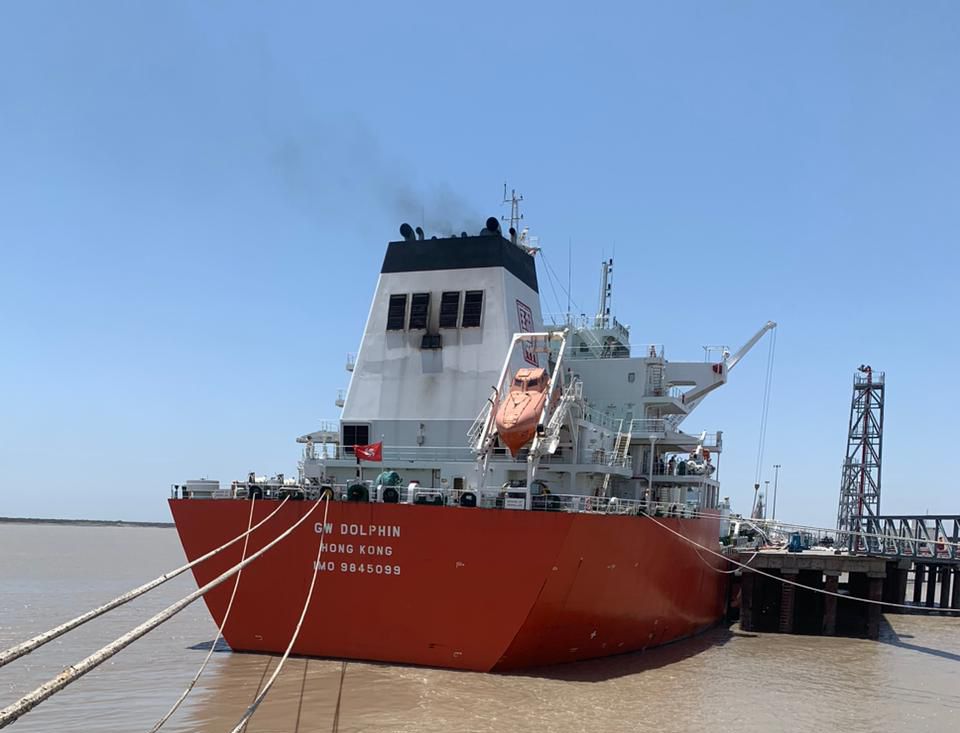 DPA Kandla handles largest shipment of 46,000 MT at Oil Jetty 7
GANDHIDHAM : The Oil Jetties in Kandla Creek earlier used to receive Edible Oil tankers with average parcel size of 25,000 MT. With the commissioning of Oil Jetty 7, which is capable of handling vessels upto 230 Mtrs LOA and 13 Mtrs draft, the parcel size of Edible Oil Tanker Vessels have increased substantially.
On 05-04-2023, M.T. WISCO ADVENTURE arrived with a parcel of 40,000 MT and on 29-04-2023, M.T. PS QUEEN berthed to discharge a parcel of 42,000 MT of Edible Oil.
Keeping up with the trend M.T. GW DOLPHIN berthed at Oil Jetty 7 on 21-05-2023 with a parcel of 46,000 MT of CDSBO. The vessel is carrying cargo of 15 importers which is being discharged to 9 different tank terminals.