Globicon Terminals, Nhava Sheva to be the first FACELESS CFS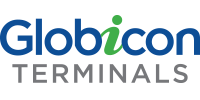 MUMBAI: Globicon Terminals, a brand of Teamglobal Group is all set to be first 'Faceless CFS' in India by launch of it 'Customer Portal'. In pursuit of GOI initiative of 'Faceless Customs', the Globicon has vigorously pursued its digital agenda to be the 'First Faceless CFS', which means that in time to come as a customer of the CFS you don't have to visit the CFS to do any of your function.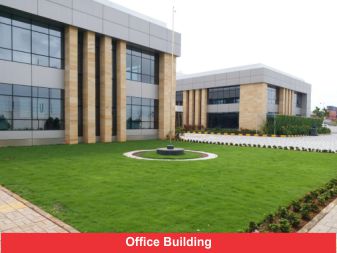 Speaking on occasion, Director Mr Nityam Khosla mentioned that 'it is our constant endeavour to raise service standards through continuous reformation of our existing business processes'. Globicon is exploring a full range of intermediate and more radical ideas, all in the interest of improving the customer engagement.
'We are constantly striving hard to digitally transform ourselves to the changing Industry demands and customer needs and exploiting the digital disruption at core of our Business Strategy' said Director Mr Vivek Kele who is leading this initiative.
The terminal already has lot of 'FIRST's' to its credit which include
• 1st Green CFS,
• 1st to offer WhatsApp based Tracking
• 1st to offer Temp Controlled common warehouse
• 1st to offer ambient temp Haz warehouse, so on and so forth
Globicon Terminals has gained popularity with users and is consistently handling high volumes to it optimal capacity.
In keeping up with GOI vision OF 'Ease of Doing Business', they announced the roll out of a 'Customer Portal'.
He further added that 'Apart from Expanding our current service deliverables, the new platform will improve the engagement with our clients by increasing transparency, access to information and better management tools'. The current developments will 'facilitate continued business growth and operational efficiencies' added the Directors.
Through this portal the customers can perform follow functions online, Import Export and Finance, apart from generating Invoices the customers will also be allowed to make payments on the portal.
Here's the segment wise list of online services,
Import Segment
• Claim of Cargo & Containers
• Creation of delivery Job Order
• BOE uploading
• Application of SSR
• Track & Trace of Shipments
Export Segment
• Submission of Shipping Bill
• Generation of Carting Job Order
• Generation of Cargo Receiving
Finance
• Generate Invoice for Import Shipments
• Generate Invoice and make payment for Carting Charges
• Make advance payments against Import Shipments
• View & Pay outstanding invoices
• View Payment Receipts
CFS Accounting
• Claim ownership of the container
• Submit billing instructions
• Status tracking of Credit Notes
Customer Benefits:
• No waiting at the counters/Gates to complete prior shipment Documentation Procedures
• Convenience to remotely request for Special Service Requests, Print Job Orders, Shipment Arrival report
• Convenience to have Faster turnaround time for Shipment Examination and Delivery Process
• No need to carry Cash/cheque to complete payment transactions
• Transparent Invoice generation
• Provide Billing requests for shipments online, which is transparent and auditable
• Complete Track of CFS Receivable Accounting
"The current developments will facilitate continued business growth and operational efficiencies" added Mr. Jacob Thomas, Director Commercial.
About Globicon Terminals:
Globicon Terminals, registered as International Cargo Terminals Pvt. Ltd., commenced its operations at Nhava Sheva in April, 2017. The CFS offers its services in areas of Export Import, Consolidation, De-consolidation, Bonded Cargo,
Cold room and Haz Cargo storage. It is committed to excellence in providing the services setting new standards in providing logistics and warehousing solutions.
It is the first cargo terminal of its kind to apply for Total Quality Management Systems to cover its operations, data security, health and occupational safety standards. The various certifications already conferred on to Globicon Terminals are
• ISO 9001:2015 for Quality Management Systems,
• ISO 14001: 2015 for Environmental Management Systems,
• ISO 18001:2007 for Occupational Safety Management Certification,
• ISO 27001:2013 for Information Security Management System,
• CT-PAT Customs Trade Partnership Against Terrorism and
• The most coveted AEO – Authorized Economic Operator by the Central Board of Indirect Taxes.
It is also the 'Green CFS' with 'Platinum' rating and the first ever CFS to obtain an IGBC certification for being a 'Net Zero' facility.
For more details logon to : http://globiconterminals.com.