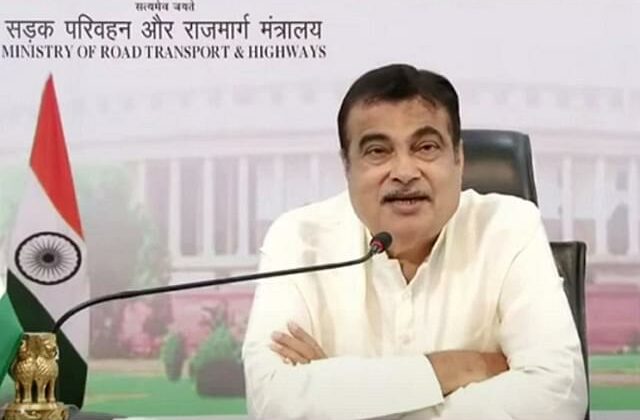 Govt to allocate Rs 12,000 Cr for roads, bridges in Gujarat: Nitin Gadkari
NEW DELHI : Union Minister for road transport and highways, Shri Nitin Gadkari, announced that the central government will allocate an additional Rs 12,600 crore to Gujarat for construction of roads, bridges and logistic parks in the state.
This will include Rs 6,000 crore for development of multi-modal logistic parks and Rs 1,000 crore to build of road over bridges (ROBs) or road under bridges (RUBs) on roads other than national highways, he said.
The minister was talking to reporters at Kavitha village near Ahmedabad, after inspecting work on the Ahmedabad-Dholera Expressway. He was in Gujarat to review progress of various highway projects being implemented by the National Highways Authority of India (NHAI). On Wednesday, Gadkari held a meeting with Gujarat Chief Minister Shri Bhupendra Patel in Gandhinagar about ongoing highway projects in the state.
"Under the annual plan, we will give an additional Rs 2,600 crore to Gujarat. Another Rs 3,000 crore will be allotted for constructing state highways, district roads and roads inside municipal areas. Under the Setu Bandhan scheme, we will provide Rs 1,000 crore to build ROBs and RUBs on state roads," the minister said.
"For multi-modal logistic parks, we will allocate Rs 6,000 crore. In all, we will give Rs 12,600 crore to Gujarat. I have told this to Gujarat Chief Minister Bhupendra Patel during a review meeting on Wednesday in Gandhinagar," Gadkari said.
He said efforts were being made to finish the 109-km Ahmedabad-Dholera Expressway, which will connect Ahmedabad and the upcoming Special Investment Region and Dholera Smart City, by January 2024. An official release said the highway project began in 2021 and nearly 21 per cent of the work has been completed. This 109-km greenfield corridor is being developed at a total cost of Rs 4,200 crore.
Gadkari told reporters that 20 lakh metric tonnes of solid waste generated in Ahmedabad Municipal Corporation limits and 25 lakh metric tonnes of ash produced by thermal power plants are being used to make the base of the highway.