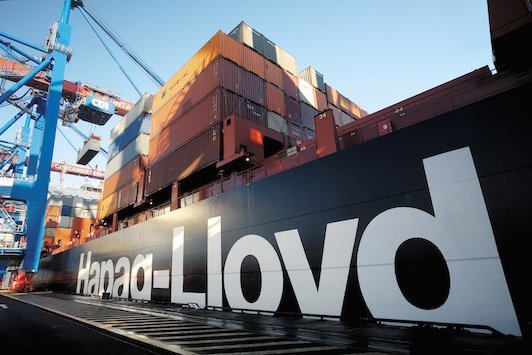 Hapag-Lloyd's profit skyrockets to US$6.7 billion in first nine months

---
HAMBURG : Hapag-Lloyd's profit skyrockets to US$6.7 billion ,it has concluded the first nine months of 2021 with an EBITDA of US$8.2 billion, while the EBIT was also much higher than in the prior-year period, at US$6.9 billion and the company's profit improved to US$6.7 billion.
At the same time, revenues rose in the first nine months of the year by approximately 70%, to US$17.9 billion.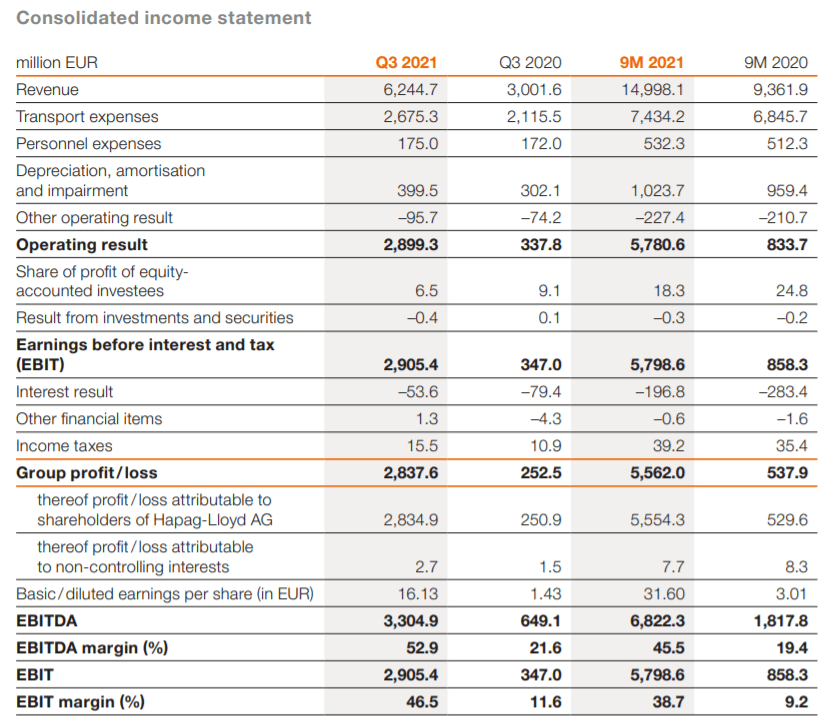 The rise can primarily be attributed to a higher average freight rate of US$1,818/TEU, which is mainly the result of persistently high demand for container transports with scarce capacities at the same time.

In addition, transport volumes were up almost 9 million TEU and thereby 3% higher than the comparable figure for the previous year.

Transport expenses climbed 16% in the nine-month period, to US$8.9 billion, according to a report. This was due in part to higher costs for container handling and an increased average bunker consumption price, which stood at US$452 per tonne in the first nine months.
"Despite all the operational challenges, we achieved an extraordinary strong nine-month result. However, global supply chains are under enormous pressure, which further intensified during the peak season in the third quarter. This unfortunately also creates additional operational burdens for carriers, ports and terminals – but, most importantly, for customers worldwide," commented Rolf Habben Jansen, CEO of Hapag-Lloyd.
The German box carrier expects that earnings momentum will also remain at a high level for the rest of the year. The earnings forecast for the entire year was accordingly adjusted upwards on 29 October: For the 2021 financial year, EBITDA in the range of US$11.5 – 12.5 billion and EBIT in the range of US$10-11 billion are now expected.