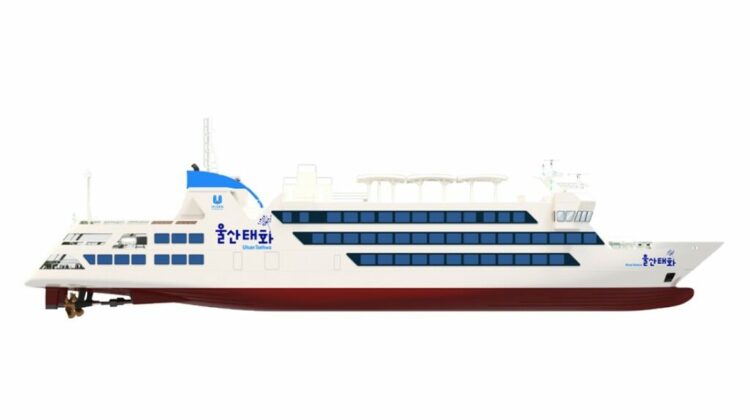 Hyundai Steel's first LNG-powered ship makes maiden voyage
Hyundai Steel Co., South Korea's No. 2 steelmaker, said that its first liquefied natural gas (LNG)-powered ship made its maiden voyage for the overseas transport of raw materials.
The eco-friendly ship, named HL Oceanic, is scheduled to transport 2 million tons of iron ore and coal per year on the route between South Korea and Australia.
The HL Oceanic is a 180,000 ton-class LNG-powered ship featuring a length of 292 meters, a width of 45 meters and a height of 24.8 meters.
In particular, the LNG-powered ship is based exclusively on domestic technology, from ship design to construction, thereby raising the localization level up to 97 percent of the ship price.
In May of 2019, Hyundai Steel signed a business agreement with the Ministry of Oceans and Fisheries, the Korea Gas Corp. and H-Line Shipping Co. to invigorate the introduction of LNG-powered ships, and decided to replace two raw material carriers with LNG-powered ships.
The HL Oceanic is the first of the two LNG-powered ships, with its sister ship HL Sunny scheduled for delivery in March 2022.