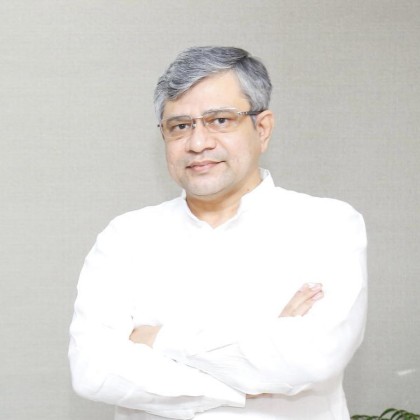 IIT, Wharton alum Ashwini Vaishnaw to head railway, IT ministry
NEW DELHI : BJP Rajya Sabha MP from Odisha Ashwini Vaishnaw will be the new Railways Minister and head the Ministries of Communications, and Electronics and Information Technology Information as well, the government announced on Wednesday.
"A former IAS Officer of the 1994 batch, he handled important responsibilities over 15 years and was particularly known for his contribution to the PPP (public-private partnership) framework in Infrastructure," the government said in a note.
"Post that, he has held leadership roles across major global companies such as General Electric and Siemens," it said.
"He has a MBA from Wharton School, Pennsylvania University and M.Tech from IIT Kanpur," it added.
The 50-year-old's appointment comes following the particularly surprising exit of Ravi Shankar Prasad, one of the government's loudest defenders, who was locked in a bitter dispute with foreign social media companies over a new law.
He authored a controversial law that required social media firms to remove and identify the "first originator" of posts deemed to undermine India's sovereignty, state security or public order.
Social media companies and privacy activists fear the vagueness of the rules means they could be forced to identify the authors of posts critical of the government.
Source : Madhyamam