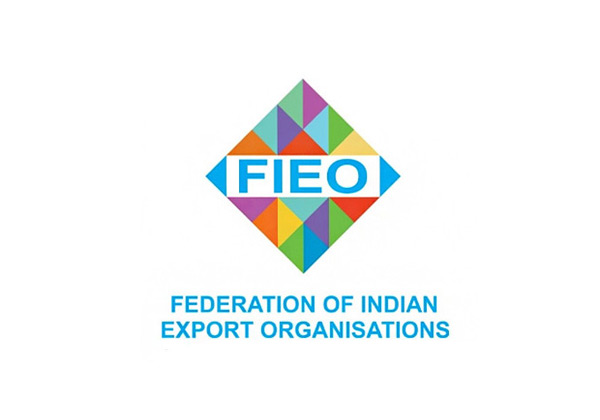 Impressive order booking position to sustain exports growth albeit logistics challenges: FIEO President
NEW DELHI : Reacting to the trade data for July 2021-22, Dr A Sakthivel, President, FIEO said that the sustained growth in exports of about 48 percent with USD 35.17 billion over FY' 2020-21 and by 34 percent over FY' 2019-20 yet again demonstrated the strength and resilience of the exports sector. This is the highest-ever exports recorded at least in the previous 9 years as per the data readily available with FIEO. It also is a sign that global trade is recovering fast, added Dr Sakthivel. FIEO Chief reiterated that the global demand during this period has also remained buoyant as the order booking positions of the exporters have still been impressive.

Dr Sakthivel complimented the government under the able and dynamic leadership of Prime Minister Shri Narendra Modi and also the Union Finance Minister, Union Commerce & Textiles Minister for showing confidence and trust on the exporters during these difficult times, who have not only continuously performed impressively but have also been able to showcase that the government's vision of Atma Nirbhar Bharat has given a boost to the sector.

The FIEO President said that the top sectors, which performed impressively during the month compared to both July of 2020 and 2019 were Petroleum, Engineering Goods, Gem & Jewellery and Organic & Inorganic Chemicals. Dr Sakthivel emphasised that many labour-intensive sectors were the main contributors, which itself is a good sign, further helping job creation in the country.

FIEO President is of the view that though the government has announced a slew of measures to support exports, the need of the hour is to soon notify the RoDTEP rates to remove uncertainty from the minds of the trade and industry, besides addressing some of the key issues including priority status to exports sector, release of the necessary funds for MEIS and clarity on SEIS benefits, resolving risky exporters issues, augmenting the flow of empty containers and establishing a regulatory authority to seek justification of freight hike and imposition of various charges by the shipping lines.