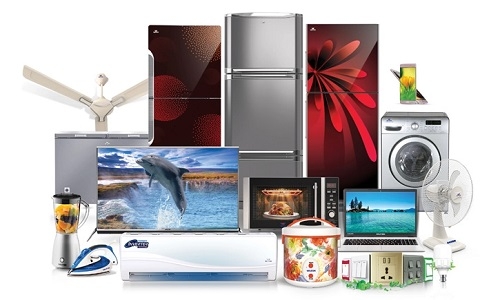 India chooses to make electronics as its next big export segment
NEW DELHI : Electronics export from India has become the 6th largest export commodity segment surpassing the readymade garment basket, according to a governemnt estimate for selected major commodities.
For centuries, Indian textiles used to go offshore, contributing significantly to the GDP. Even in the colonial period, textile mills served as tailors to the world.
However, New India seems to have shifted its next big export segment to electronics.
Speaking at the India Mobile Congress 2022 held in October last year, Prime Minister Shri Narendra Modi said, "New India will not remain a mere consumer of technology, but India will play an active role in the development and implementation of that technology."
"From exporting zero mobile phones in 2014, today we have become a mobile phone exporting country worth thousands of crores," PM Modi pointed out.
During 2022-23, India's electronic goods exports rose from worth USD 15.66 billion to USD 23.57 billion, whereas readymade garments were largely steady at about USD 16 billion, shows official data released on Friday.
According to officials, India has almost 120 crore mobile connections, among which a significant chunk are smartphones.
The demand started growing throughout the first decade of the new millennium, and it exploded in 2016 when the per GB data price became as low as Rs 10, making India a global leader in cheap internet accessibility and penetration.
In May 2017, the Indian government announced the Phased Manufacturing Programme (PMP) to promote the domestic production of mobile handsets.
This initiative helped build a robust indigenous mobile manufacturing ecosystem in India and incentivized large-scale manufacturing. It helped in nudging companies to move toward manufacturing from imports.
"Today the telecom and allied industries are amongst the top employment generators in India. From just 2 mobile phone factories in 2014, India now has become the world's second-largest mobile phone producer," as per an official release.
The central government intends to increase electronics manufacturing capacity to Rs 24 lakh crore by 2025-26.
Notably, there was also a sharp decline in the import of mobile phones at Rs 600 crores during the first quarter of 2021-22, while it was as high as Rs 3,100 crores during the same period in 2020-21.
Imports of mobile phones have decreased from USD 3.5 billion in 2017-18 to USD 0.5 billion in 2021 (April 21-September 21).
Among various steps the government took was to launch a Production Linked Incentive (PLI) scheme in varied sectors, including electronic goods, to make Indian manufacturers globally competitive, attract investments, enhance exports, integrate India into the global supply chain and reduce dependency on imports.