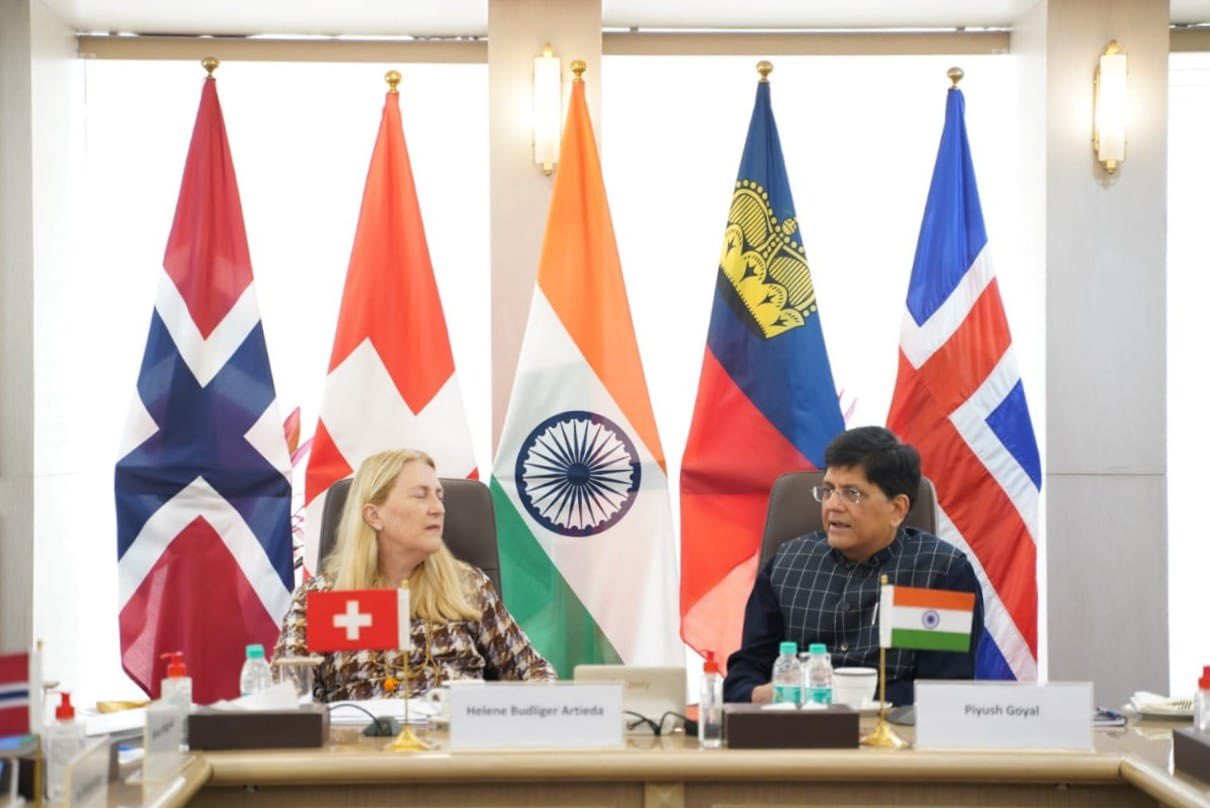 India, EFTA nations discuss prospects of resuming FTA negotiations
NEW DELHI : India and the European Free Trade Association (EFTA), comprising four nations of Iceland, Switzerland, Norway, and Liechtenstein, on Wednesday discussed the prospects of resuming their negotiations towards a trade deal — Trade and Economic Partnership Agreement — a joint statement said.
Union Minister of Commerce Shri Piyush Goyal tweeted, "Met European Free Trade Association (EFTA) Ministerial delegation led by Ms. Helene Budliger, State Secretary for Economic Affairs, Switzerland. With India offering a large market, exchanged views on further strengthening the economic partnership with EFTA member nations."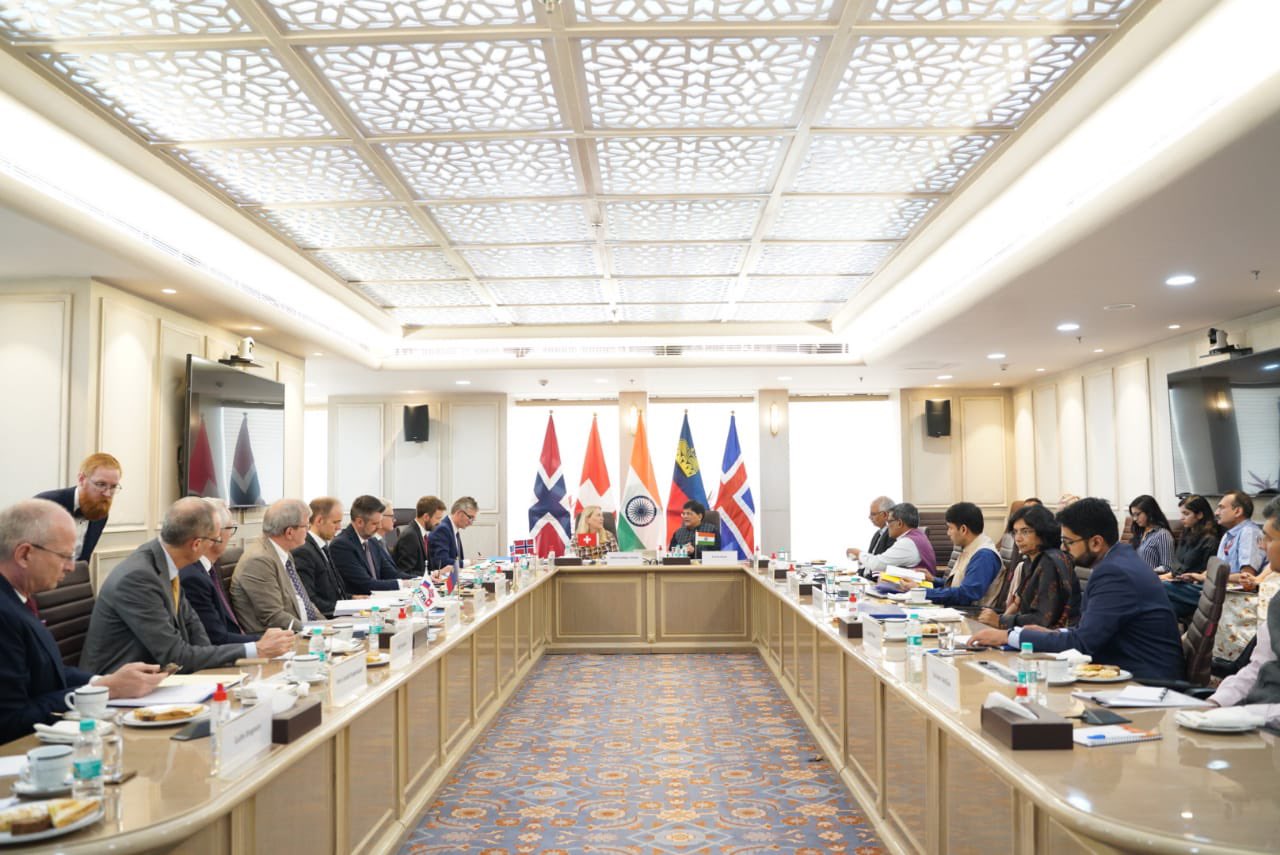 The development comes against the backdrop of a meeting between high-level delegations from India and EFTA to boost bilateral trade and economic partnership.
During the meeting, both sides exchanged views on the state of play of their negotiations and explored ways to 'advance the talks'. "The participants acknowledged the challenges posed by the current global economic and trade environment, as well as the need to address the bilateral trade and economic partnership issues constructively and pragmatically. Both sides agreed to continue their efforts to resolve all outstanding issues and work towards deepening and strengthening the economic partnership while contributing to a more inclusive global trading system," the statement said.
India and EFTA nations launched negotiations on a broad-based trade and investment agreement over 15 years ago. Thirteen rounds of negotiations were held, after which talks were put on hold in 2013-end. Thereafter, talks resumed in 2016 and four more rounds took place.
Apart from Mr. Goyal, the high-level delegations included Artieda, Jan Christian Vestre, Minister of Trade and Industry of Norway, Martin Eyjolfsson, Permanent Secretary of State of Iceland at the Ministry for Foreign Affairs, Kurt Jaeger, Ambassador and Permanent Representative of Liechtenstein to EFTA, World Trade Organization, and the United Nations in Geneva, and Henri Gétaz, Secretary General of the EFTA.
India exported goods worth $1.68 billion to EFTA nations in April-February and imported goods worth $15.07 billion during the same period.