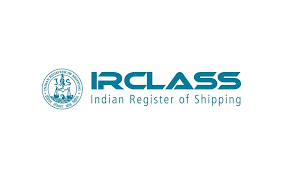 Indian Register of Shipping (IRClass) resumes training for Indian Navy and Coast Guard personnel
MUMBAI : The Indian Register of Shipping (IRClass), a leading international ship Classification Society, has resumed training courses for personnel of the Indian Navy and the Indian Coast Guard, after a hiatus of 18 months on account of the covid-19 pandemic. Two batches of in-person courses for ICG were conducted during 13th to 24th September and 18th to 29th October at the IRClass Head Office at Mumbai, India, while fully complying with strict Covid safety protocols.
The training programme covered Inspection, Supervision, Quality, Control of ICG Ship Construction activities. The participants comprised technical personnel of the Indian Coast Guard, both commissioned officers and senior sailors.
A five-day on-line training programme was conducted from 8th to 12th November for technical personnel of the Indian Navy, drawn from Naval Architecture, Marine Engineering and Electrical specialisations, covering Hull construction, Machinery and Electrical installation and integration, tests and trials of Naval vessels. The trained personnel would be positioned in Warship Overseeing Teams located at various shipyards.
Cdr K K Dhawan, Head Defence said 'We are pleased to resume the training courses for Indian Navy and Indian Coast Guard personnel. IRClass is committed to be associated with Defence forces for training their personnel in areas related to surveys and technical studies and analyses'.
Mr. Muraleedharan Nair, Head IRClass Academy mentioned "IRClass Academy has become synonymous with industry excellence, and we are committed to ensuring high quality training to the participants. We are proud of our historic ties with Indian Navy and Coast Guard and look forward to training many more personnel in the future."
Established in 2014, IRClass Academy provides industry knowledge to an array of stakeholders through courses in areas such as ship operations; maintenance and surveys; ship design and shipbuilding; ports & terminals and marine management systems.