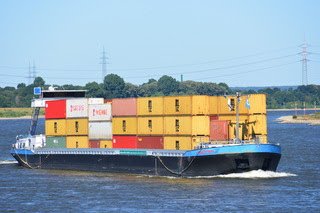 India's GDP growth accelerates to 20.1% in Q1FY22 on low base

---
NEW DELHI : Indian economic growth touched a record high in the quarter through June, reflecting a very weak base last year, a rebound in consumer spending, and improved manufacturing in spite of a devastating second wave of Covid cases, government data showed.
Gross domestic product rose 20.1% in the three-month period, compared with a record contraction of 24.4% in the same quarter a year earlier.

"GDP at Constant (2011-12) Prices in Q1 of 2021-22 is estimated at Rs 32.38 lakh crore, as against Rs 26.95 lakh crore in Q1 of 2020-21, showing a growth of 20.1 percent as compared to contraction of 24.4% in Q1 2020-21. Quarterly GVA at Basic Price at Constant (2011-12) Prices for Q1 of 2021-22 is estimated at Rs 30.48 lakh crore, as against Rs 25.66 lakh crore in Q1 of 2020-21, showing a growth of 18.8%," said Ministry of Statistics & Programme Implementation in a statement.
The rebound came despite the drag from the deadly second wave of the coronavirus, which forced states across India to reimpose localised lockdowns and stop mobility completely from late April to early June.
But unlike during the nationwide lockdown last year, repeat state-level lockdowns had a less pronounced impact on the economy as they left more room for consumers to spend.
This is India's fastest growth since official quarterly data started being released in the mid-1990s, which is up sharply from 1.6% in the previous quarter, but a bit slower than the Reserve Bank of India's 21.4% projection.

"The GDP figures for the first quarter came in marginally weaker than our expectations (21.7% growth). However, economic activity has been reviving since July and has picked up momentum. As vaccination pace picks up we expect the momentum to pickup further, although remain wary on the evolution of delta variant cases," Upasna Bhardwaj, senior economist, Kotak Mahindra Bank told Reuters.

D K Srivastava, Chief Policy Advisor, EY India, said: "The overall real GDP growth in Q1FY22 at 20.1% could not make up for the large contraction of (-)24.4% in the corresponding quarter of the COVID year resulting in a lower real GDP magnitude by a margin of Rs 3.3 trillion as compared to the Q1FY20 level. The positive news from the output side came from agricultural and electricity, gas, water supply et. al. sectors which did relatively well as compared to even their 1Q 2019-20 levels. On the demand side, a positive outcome is noticeable in exports. The main disappointment comes from the contribution of the government sector, both from the demand and output sides."
The period from April-June 2021 had less stringent lockdown norms than in the same period of 2020. These partial lockdowns were mainly regional in nature. Besides, a steady growth in exports as well as robust performance of agricultural sector is expected to give a push to GDP growth.
"The lockdown instructions in various States were duly considered by the National Statistical Office. The impact on economic activities and the data collection mechanisms owing to COVID-19 pandemic has an effect on the Quarterly GDP estimates also. The impact of these measures on overall economic activity are embedded in source data," said National Statistical Office.
According to the NSO data, gross value added (GVA) growth in the manufacturing sector accelerated to 49.6 per cent in the first quarter of 2021-22, compared to a contraction 36 per cent a year ago.
Farm sector GVA growth was up at 4.5 per cent, compared to 3.5 per cent earlier.
Construction sector GVA grew by 68.3 per cent compared to 49.5 per cent contraction earlier. Mining sector grew by 18.6 per cent, as against a contraction of 17.2 per cent a year ago.
Electricity, gas, water supply and other utility services segment grew by 14.3 per cent in the first quarter of this fiscal, against 9.9 per cent contraction a year ago.
Similarly, trade, hotel, transport, communication and services related to broadcasting grew by 34.3 per cent compared to 48.1 per cent contraction earlier.
Financial, real estate and professional services grew by 3.7 per cent in Q1 FY22 compared to a contraction of 5 per cent.
Public administration, defence and other services grew at 5.8 per cent during the quarter under review, compared to (-) 10.2 per cent a year earlier.
Source ; Business Standard
---