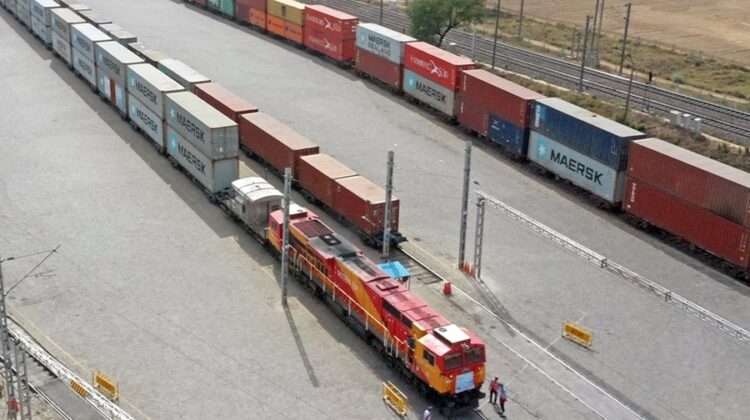 India's plan to become a leading Rail Freight force
As international rail freight superpowers grow, India should not be overlooked. The country is not a new rail freight market. However, it is an extensive and full of possibilities market that seems to take all the proper steps towards a more competitive role
NEW DELHI : India's position and rail freight capacity constitute two beneficial factors for expansion to international rail freight routes. The countries home to big container ports, like Nhava Sheva, that allow deep-sea routes to connect with hinterland rail routes. Moreover, it has a comprehensive and dedicated rail freight network facilitating the transport of goods by rail.
On top of that, the country has an immense industrial power that allows it to export products worldwide. Rail freight could also play a more active role in this through investments in other countries and the utilisation of international freight corridors. More importantly, though, India seems to strive and stay up to date with current rail freight trends that include green environmental goals.
North-South corridor
The International North-South Transport Corridor (INSTC) is a 7,200 kilometre-long freight route connecting India, Iran, Azerbaijan and Russia via ship, rail and road. The line should reduce journey times between Mumbai and Moscow from forty to fourteen days. The main objective of the corridor is to provide an alternative to the traditional routes carried out by sea through the Suez Canal and the Mediterranean, and the Baltic Sea.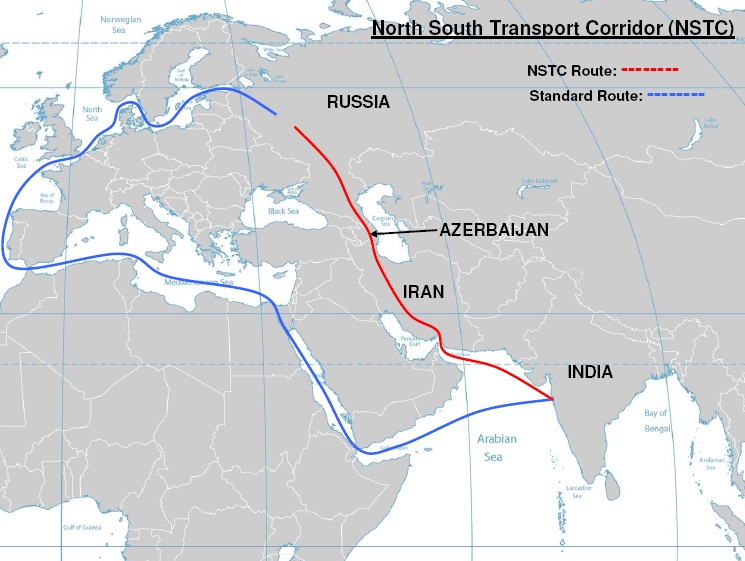 For India participating in such an international route is a great success. In practice, this means that it can utilise a route that mainly uses rail for quick access to Russia and, respectively, Europe while skipping the Suez Canal. In fact, the first train trip from Europe, and specifically Finland, towards India through the INSTC is currently in progress. The train departed from Helsinki on 21 June and is on its way to cross the borders between Azerbaijan and Iran. The total transit time between Finland and India will be around 22 days making the route even more competitive.
Interest in regional neighbours
India seems to be pacing up developments in countries belonging to Central Asia. For instance, in December 2020, Iran and Afghanistan acquired their first rail freight link. The two countries launched the Khaf(Iran)-Herat(Afghanistan) link that was under construction since 2007. The specific rail link can expand towards Turkmenistan in the north and open the way to the Caspian Sea and the countries accessing it (Russia, Kazakhstan, Azerbaijan).
India engaged actively in the launching of the Khaf-Herat railway line. It got involved and contributed to the integration of the project, aiming to enhance its connections with Afghanistan further and provide the country with other vital destinations, for instance, Russia. The country attempts to seize opportunities popping up in neighbouring countries when it comes to rail freight developments because it acknowledges their potential regarding further connections with important destinations and economic centres.
It might not be the easiest thing to do. That is mainly because China and its Belt and Road Initiative currently gain most of Asia's transport and economic attention. Still, India is on the right track, exploring smaller but meaningful opportunities to reach Russia and Europe.
Source : RailFreight.com