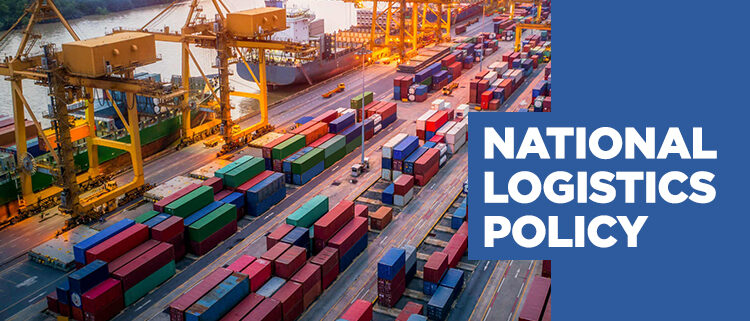 Inter-ministerial tiff over scheme implementation holds back National Logistics Policy: Sources
NEW DELHI : More than two years after the commerce department floated the first draft, the proposed National Logistics Policy that seeks to reduce India's prohibitively high costs, ensure faster movement of goods and boost exports remains stuck in discussions.
Set to go to the cabinet since March, the proposed policy has been held back by the lack of final inputs from other ministries such as road transport and shipping.
While both ministries have sought more time to assess the proposals and conduct technical reviews, differences over who will run the key schemes have slowed the process, sources said. These include parts of the Bharatmala Pariyojana, the centrally sponsored and funded road and highway project, and the creation of a series of integrated logistics parks, the sources added.
After achieving 'infrastructure' status in 2017, the logistics sector in India is now pegged at upwards of $160 billion, with an annual growth rate of 10.5 percent, according to industry estimates.
Continuing tussle
India has never had a uniform approach to logistics as a subject of public policy.
"The various facets of logistics and the necessary policies that direct them have always been implemented by different bodies. This ranges from the planning of new highways, toll collections, fixing of freight charges, taxes on commercial vehicles, standardisation of cargo containers to even traffic rules near toll plazas," said a senior transport policy expert who is advising the government on the proposed policy.
With an eye on infrastructure creation and highway construction, the Narendra Modi-led government prioritised a separate logistics division in its first term and this was set up in 2017, under the commerce department of the commerce and industry ministry.
The ministry then pushed to upgrade the logistics division to a full-fledged department in 2019. This would have meant the transfer of significant chunks of existing schemes from other government bodies such as the road transport and highways ministry and the ports, shipping and waterways ministry, a senior official said.
"A large part of the proposed policy is focused on identifying the ways in which states can be encouraged to provide enabling policies to solve logistics-related problems that hold back trade, both internal and foreign. Therefore, the commerce ministry has pushed to consolidate all logistics planning under it with an aim to improve India's ranking in the global Logistics Performance Index," he added.
The ministry has increasingly asserted itself on the matter. The logistics division has said in inter-ministerial meetings that its work would not only lead to faster, cheaper and more efficient movement of goods domestically, but also make exports more competitive.
In 2018, the commerce and industry ministry launched an annual Logistics Ease Across Different States (LEADS) index that seeks to rank states in terms of the logistical support they provide to promote goods trade. Earlier in 2021, it hired Ernst & Young to undertake a pan-national survey covering export/import firms, trading houses, freight forwarders, logistics service providers and terminal operators for the latest LEADS rankings.
Big plans
In 2020, the government said India's logistics sector remains complex, with more than 20 government agencies, 37 export promotion councils, 500 certifications, 129 inland container depots and 50 IT ecosystems and banks and insurance agencies.
While the government does not have an official estimation of the cost of logistics in India, it has accepted estimates by think tanks that peg it at 13-14 percent of GDP. The proposed policy aims to reduce this to 9-10 percent of GDP. The global average is 8 percent.
This, in turn, is expected to reduce inflation for retail products and cut the time taken for cross-country freight trips.
The policy is also aimed at boosting exports. Currently, more than 10,000 traded commodities are further monitored by 81 authorities and 500 certificates are required for exports.
It proposes a national logistics grid to reduce time and costs for truck, riverine and shipping routes to boost multimodal trade and a series of mega logistics parks.
The policy is overall based on an action plan created by the logistics division for the integrated development of the sector by way of policy changes, improvement in procedures, identification of bottlenecks and gaps and the introduction of technology.On the industry side, the sector remains extremely fragmented, involving 12 million employees, 200 shipping agencies and 36 logistics services. For more convergence, the policy envisions an online logistics marketplace.
It will bring together various stakeholders such as logistics service providers, buyers as well as central and state government agencies such as customs, the Directorate General of Foreign Trade, Railways, Ports and Airports on a single platform.
Source : Money Control