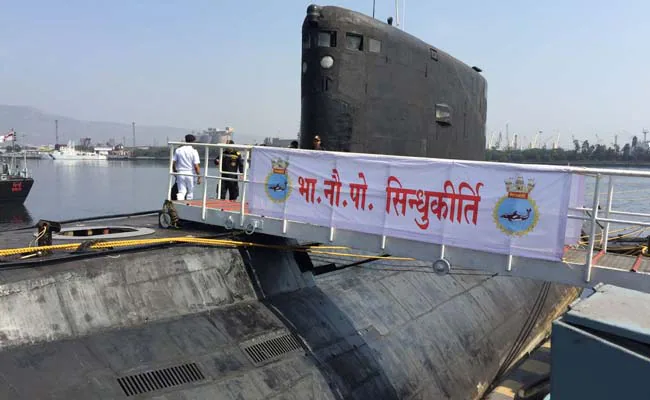 IRS to provide Quality Assurance services for refit of Indian Navy's submarine and INS Sindhukirti
MUMBAI : Indian Register of Shipping (IRS) has secured an order for providing Quality Assurance (QA) services for Indian Navy submarine during refit. The order is a major win for the classification society and paves the way for a new vertical within its Defence sector business.
The Indian Ministry of Defence, (MoD) has signed a contract with Hindustan Shipyard Ltd., Visakhapatnam, (HSL) on 13th March 2023, for undertaking the 'Normal Refit' of INS Sindhukirti, the third "Kilo" class submarine of the Indian Navy (IN). The shipyard has selected the Indian Register of Shipping (IRS) for provision of QA services, as the inspection agency for this refit. This marks the first occasion when a classification society has been entrusted with providing such services for the refit of a submarine in India. IRS shall undertake quality inspections of Hull, Machinery and Electrical systems on board the submarine in accordance with the approved QA plan.
According to the MoD, the refit of the submarine at HSL would develop additional capabilities for refit and repair of submarines in India, thereby enhancing the indigenous support for maintaining the IN's operational readiness. This project would also pave the way for the undertaking of 'Medium Refit with Life Certification' of submarines at HSL.
Arun Sharma, Executive Chairman of IRS, said 'With the provision of QA services for the submarine, IRS has added a new dimension to its role in support of the Indian Navy, in consonance with the spirit of 'Atmanirbhar Bharat'. IRS will endeavour to add value to the quality of refit of the naval asset, thereby contributing to enhancement of the capabilities of the shipyard.'