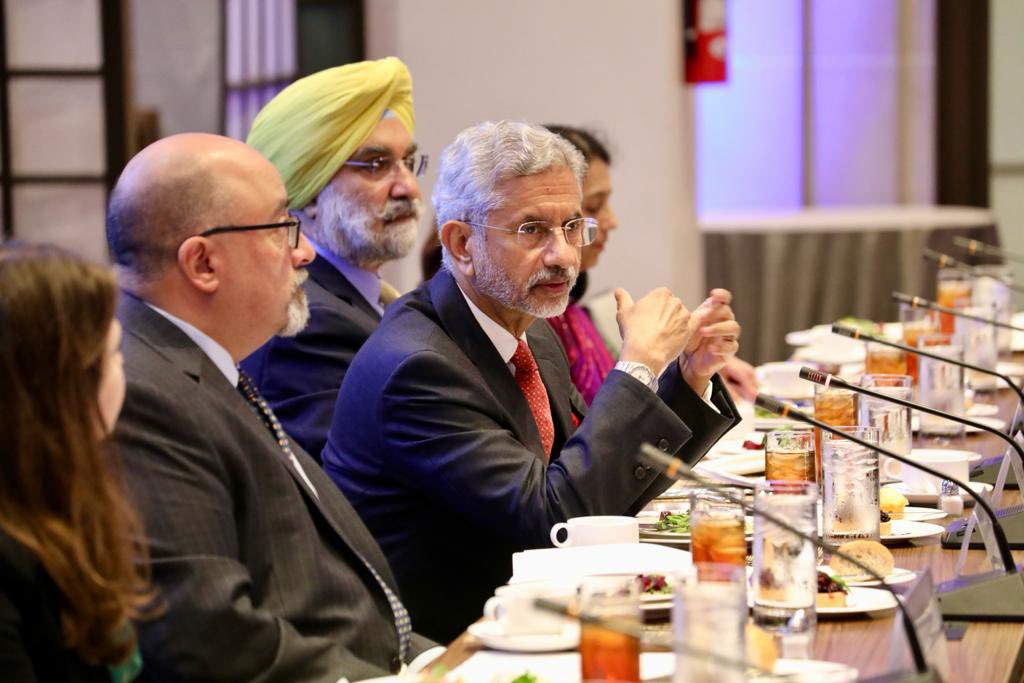 Jaishankar hails India-Middle East-Europe Economic Corridor
WASHINGTON : The India-Middle East-Europe Economic Corridor will have "enormous consequences" with the US as a "guarantor partner" in the project, India is already enmeshed in economies of West Asia, and Delhi and countries in the region are finding new areas of intersection, External Affairs Minister Shri S Jaishankar has said.
Speaking at a think tank event in Washington DC, Jaishankar hailed IMEC, which was unveiled on the sidelines of the G20 Summit in New Delhi and includes the US, several European countries, UAE, Saudi Arabia, and India.
"The latest initiative we are looking at is the Middle East corridor with India at one end, and Europe at the other. It has Saudi Arabia and UAE. It has the US as guarantor partner if you will. It really has a lot of possibilities. If we can find a more seamless, effective competitive logistics between India and Europe, it will have enormous consequences for the global economy" Shri Jaishankar said.
On the broader relationship between India and West Asia, while referring to the energy and people to people links and geographical proximity, the minister said, "We have to understand today that as India becomes a larger consumer and bigger economy, our salience in the Gulf economies calculations is that much higher. For UAE, we are the largest trade partner. And we would be among the top three of Saudi. And it isn't just the volume of trade but we discovered, they discovered during Covid that Gulf is dependent for daily food consumptions on what comes out of India. The economies have got deeply enmeshed."
He said said that the Gulf itself was in transition, with the region's leaders talking renewables and green hydrogen and expressing their enthusiasm about digital progress. "We are finding new areas of intersection. And if you look at Indian businesses, we far more entrenched in Middle East than we have been in a long time."