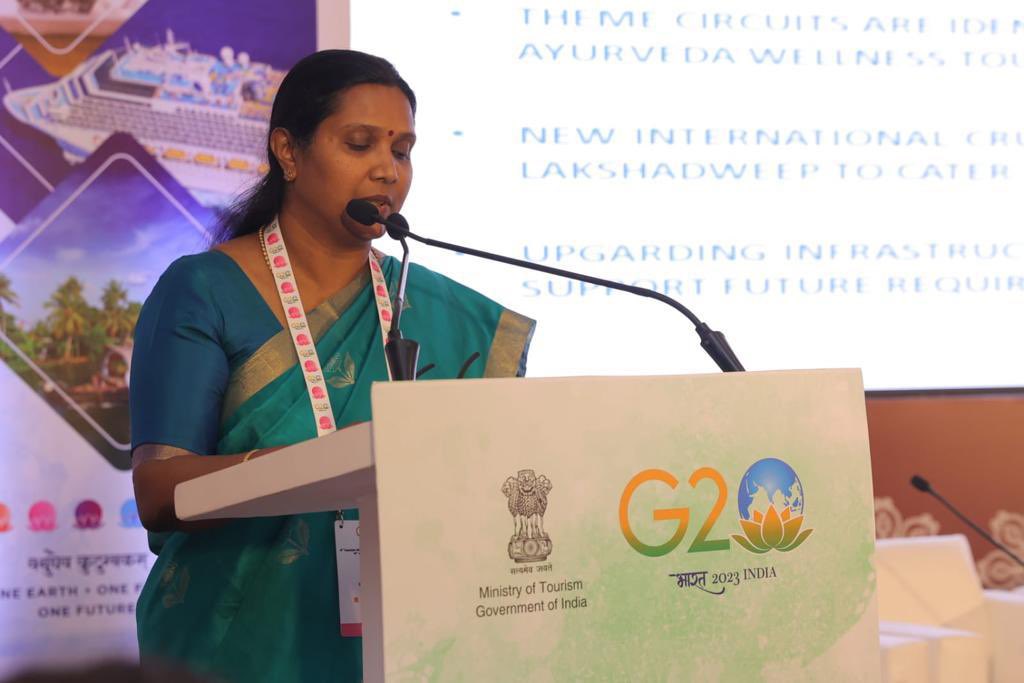 Kochi should be developed as hub for cruise tourism : M Beena
KOCHI : Kochi has immense potential to develop as a cruise tourism destination and the state and Cochin Port should lay the road map to transform Willingdon Island into a hub for cruise tourism, opined Kochi Port Authority Chairperson M Beena, who will step down from the post on October 3.
"At some point of time in future, Willingdon Island can be developed as a hub of cruise tourism. The entire Ernakulam berth should be dedicated to this purpose. It will be beneficial to Kerala's tourism sector in the long run. We have invited expressions of interest for the operation and management of the Sagarika Cruise Terminal and the development of surrounding land for tourism and hospitality activities. The project includes establishing five-star hotels, exhibition centres, recreational facilities, ayurvedic wellness centres, spa and business facilities for cruise passengers near the terminal. The aim is to enhance the promotion of Cochin Port as an iconic tourism destination," she told. 
According to Beena, Kochi has some natural advantages when it comes to cruise tourism. The city recorded a steady growth in cruise tourism during the pre-Covid period. The cruise lines have acknowledged that Kochi is the best cruise port in India.
"We have ensured good infrastructure, service and hospitality. Before the arrival of each cruise vessel, we coordinate with the bureau of immigration, CISF and customs to ensure that the best service is provided to the tourists. A total of 6,345 foreign tourists and 3,00,58 domestic tourists visited Kochi port on board 31 cruise vessels during 2022-23," she said.
However, there was a steep decline in cruise calls after Covid. The international cruise lines are now concentrating on domestic cruises in India connecting various ports and Lakshadweep.
In November, four international lines, including Cordelia, MSC and Costa will call at Kochi for a coastal cruise. Foreign cruise lines are now exploring India's market. We have an advantage due to our location and proximity to Lakshadweep and Sri Lanka, she said.