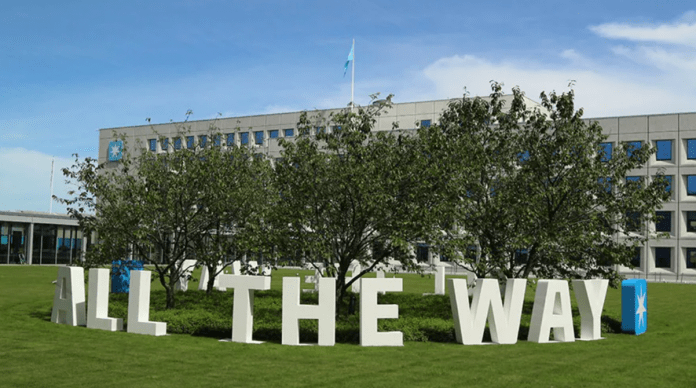 Maersk to join Dubai Expo 2020

---
DUBAI : Maersk Kanoo, United Arab Emirates (UAE) will be present at the Danish Pavilion for Expo 2020 Dubai that opens its gates today, 1 October.
In particular, through the six-month Expo 2020 Dubai with the main key themes being mobility, sustainability and opportunity, the global logistics Group will welcome the visiting customers and businesses that are curious to know more about how the company operates.
Maersk said in a statement that the Group covers every aspect of the exhibition's topics. By moving cargo across a network of 130 countries and simplifying customers' supply chains, by putting the sustainability importance as necessary in its operations with a target to achieve net-zero carbon emissions by 2050, as well as by looking at opportunities to diversify its logistics offerings to suit its customers' needs.
Managing Director of Maersk UAE, Christopher Cook expressed his excitement for being a part of the Danish Pavilion at Expo 2020 Dubai.
"It is going to be an excellent platform for us to interact and showcase to our customers and businesses what we do and how we do it. Denmark is one of the world's leading maritime nations, and together with the Danish Pavilion, we at Maersk are excited to show the world how we are replacing traditional logistics with innovative and digitalised solutions that are also green and sustainable for the future," explained Cook.
---