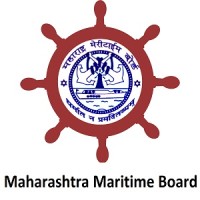 Maharashtra government exploring two new deep water greenfield ports in Konkan region
MUMBAI : The Maharashtra government is looking at developing two new deep water greenfield ports in the Konkan region. Greenfield projects are built from scratch and not constrained by prior work; they require no reconstruction or demolition of existing structures.
Through its maritime organisation, the Maharashtra Maritime Board (MMB), the state government would initiate a study to identify coastal areas near Vijaydurg and Ganeshgule, two sleepy coastal towns in the Sindhudurg and Ratnagiri districts, respectively.
Benefits of deep water greenfield port
The deep water greenfield port is aimed at facilitating and spurring economic growth and development of these two regions with logistics facilities and freight rail connectivity. The state also wants to create employment opportunities in the sectors outside agriculture and fishing.
Sources said that the proposed port will have modern facilities for cargo handling, including container terminals, warehouses and other necessary infrastructure.
For now, a consultant will be appointed to study feasibility and other details. "The consultant will shortlist a couple of locations and determine technical feasibility, financial viability, project implementation model, revenue model, and financial appraising," the source said.
Through the study, it will also be determined which kind of cargo or goods can be exported and imported from each of the ports, what will be their annual volumes, any possible threats to the projects and its mitigation measures. Moreover, road and rail connectivity required to facilitate trade flow would also be analysed and suggested.
Current status of ports in Maharashtra
At present, the 720km long state coastline has two major ports – Mumbai Port and Jawaharlal Nehru Port. There are 48 minor ports such as Dighi, Dabhol, Tarapur, Dahanu, Belapur, Trombay, Kelshi, Bankot, Revdanda, Ratnagiri, Jaigad, to name a few.
It will take at least six months for the in-depth study and submit the report possibly by 2023-end. The decision would be taken based on the recommendations made.
In the past, new projects proposed in the Konkan region have faced stiff opposition politically as well as from the locals; for instance, Nanar Oil Refinery and Jaitapur nuclear power plant.
Towards north of Mumbai, another major port project planned at Vadhavan near Dahanu by the Jawaharlal Nehru Port Authority has also been facing local resistance.