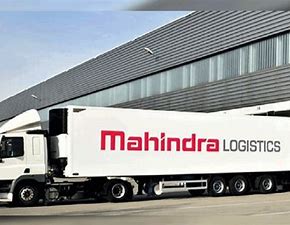 Mahindra Logistics clocks Rs 873 Cr as Q1 FY22 revenue; PAT Rs 9 Cr, up 155% YoY
MUMBAI : India's leading 3PL solutions provider Mahindra Logistics announced its consolidated financial results for the quarter ending June 30, 2021.
Q1 FY22 performance compared with Q1 FY21
Revenue Rs 873 crores as compared to Rs 410 crores in Q1 last year
EBITDA Rs 47 crores as compared to Rs 1 crore in Q1 last year
PBT Rs 12 crores as compared to negative Rs 22 crores in Q1 last year
PAT Rs 9 crores, compared to negative Rs 17 crores last year
EPS (Diluted) Rs 1.26 as compared to Rs (-) 2.21 last year
Q1 F21 had witnessed extreme disruptions due to lockdowns imposed to contain spread of COVID 19 and hence to that extent the previous year numbers factor that impact.
Key Highlights
Recorded 113% growth in overall quarterly revenue, despite the disruptions due to the second wave of COVID-19.
Growth in supply chain segment during the quarter at 114% YoY, contributed by increased business volumes across all end markets.
Revenue from warehousing services and solutions grew 30% over the same period last year with continued focus on solutions-led approach to customer's requirements.
Positive traction observed post launch of its electric last-mile delivery solution 'EDel'. The company sees strong demand environment with opportunity for continuing fleet deployment.
Continuing focus on cost management and cash flow from operations.
Commenting on the performance, Mr. Rampraveen Swaminathan, Managing Director and CEO of Mahindra Logistics said, "We delivered a strong performance despite the challenging external environment due to the rapid spread of Wave 2 of the COVID-19 pandemic. The regional lockdowns, high commodity costs and fuel prices impacted demand across the end markets. Our strong focus on customer retention, new account acquisition and cost reduction helped us offset these challenges."
Mr. Swaminathan emphasised that "Implementation of our strategic initiatives continued through the quarter and we anticipate a strong uptick in the economic activity in rest of the year."
He further added "We have launched several initiatives to improve our preparedness for the future with employee assistance programs and vaccination campaigns. As part of the relief program, the company supported the "Mahindra Oxygen on Wheels" initiative to provide last-mile delivery support for Oxygen Cylinders across the country."
Source : Mahindra Logistics