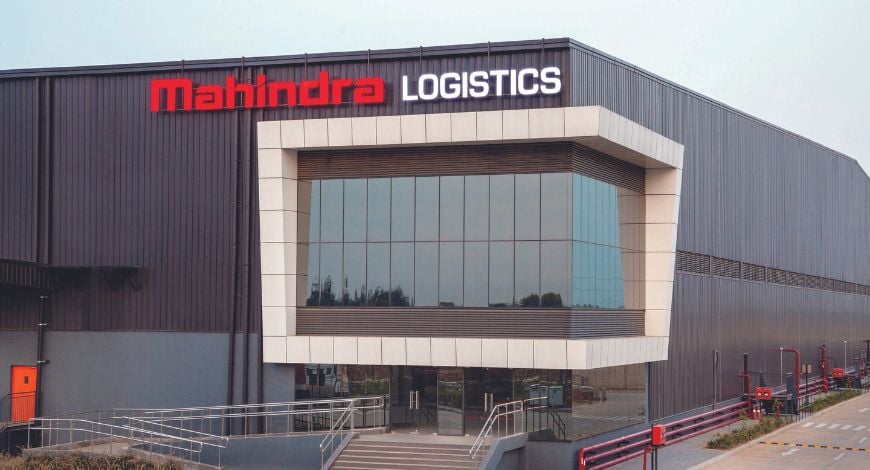 Mahindra Logistics reports standalone PAT of Rs 19 crore in Q2 FY24
MUMBAI : Mahindra Logistics Ltd on Monday reported 73 per cent growth year-on-year in standalone Profit After Tax (PAT) at Rs 19-crore in the September quarter of this fiscal.
The company had posted a standalone PAT of Rs 11 crore in the July-September period of FY23, MLL said in a statement. Revenue during the quarter under review declined 5 per cent at Rs 1,136 crore from Rs 1,195 crore in the period a year ago, it said. The company said that continuing growth and consolidation across the supply chain businesses, with growth in some markets is offsetting headwinds and added that continued focus on margin improvement resulted in earnings growth across businesses other than the MLL Express business.
The overall logistics industry is well poised, driven by long-term focus on infrastructure, manufacturing, consumption growth and positive regulatory trajectory, said Rampraveen Swaminathan, Managing Director and CEO at Mahindra Logistics Ltd. "Overall new order intake remained robust across our business segments and we continued to consolidate our business operations in Q2, FY2024. Our organic growth in third party logistics remained positive driven by our end market diversification programs, despite headwinds in the Ecommerce segment," he said.
"We have implemented appropriate actions to strengthen the network, customer service and volume enhancements in MLL Express and cross border logistics businesses. With the upcoming festive season we hope to see a positive demand uptick and we remain focused on accelerating margins driven by synergies in the network business and other cost reduction programmes," Swaminathan added. The company said the global freight forwarding industry has witnessed a period of lower-than-expected performance largely influenced by softness in the freight prices and global uncertainty.
"Our focus is to provide reliable tech-enabled freight forwarding services and deliver tailor-made solutions to customers to enhance their supply chain efficiency," MLL said. Volumes in the MLL Express business increased by 4 per cent during the quarter. Despite positive momentum on customer additions, volume uptick from these customers mainly happened at the end of the quarter, MLL said. The company remains focused on expanding network coverage and service levels. Lower volumes and higher transport costs during the quarter continued to drag the improvement plan, it noted.
The third-party logistic supply chain services growing 4 per cent year-on-year, driven by growth in automotive and engineering, consumer, and durables. Ecom volumes remained weak during the quarter and softness continued to roll over, MLL said, adding, however, that the activity levels picked up towards the end of the quarter to prepare for a peak during the festive season in Q3. It also said that the Mobility business continues to see an uptick on account of growth in existing customers and the acquisition of new clients. The PAT has seen 133 per cent YOY growth and the business is now PAT positive, MLL said.