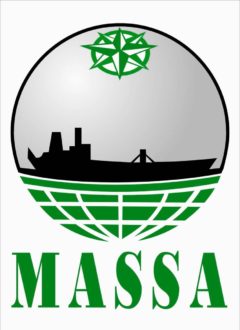 MASSA seeks internet facility for seafarers on voyage
MUMBAI : The Maritime Association of Shipowners Shipmanagers and Agents (MASSA) has asked the global shipping community to give importance to the mental well-being of over 2.5 lakh Indian seafarers during the voyage and provide them free internet connectivity aboard the cargo ships. The association made this request on the occasion of World Maritime Day.
Celebrated on September 28 every year, the day serves as a global platform for recognising and appreciate the the pivotal role played by seafarers.
Lack of contact with outside world leads to profound implications for seafarers' well-being, and suicidal thoughts amongst seafarers is a cause of concern for the ship owners and ship managers across the globe, said MASSA CEO Capt Shiv Halbe.
Internet connectivity aboard cargo ships will help seafarers to remain in contact with their families and friends, and thus, mitigate the isolation factor. Ship-managers and ship owners across the globe must equip suitable cargo ships with internet connectivity in the interest of Indian seafarers' mental well-being, he said.
Former MASSA Chairman and a high-ranking executive of Anglo-Eastern Shipping Group, Capt Vinay Singh said, "We celebrated the installation of 'Starlink' broadband satellite internet on our 100th cargo ship. It is a huge boon for the Indian seafaring community as we currently employ over 21,000 seafarers on contractual terms."
"Our study indicates that beyond individual benefits, enhanced internet connectivity aboard cargo ships has significantly improved team engagement. Such a facility also has improved professional relationships amongst crew members," he added.