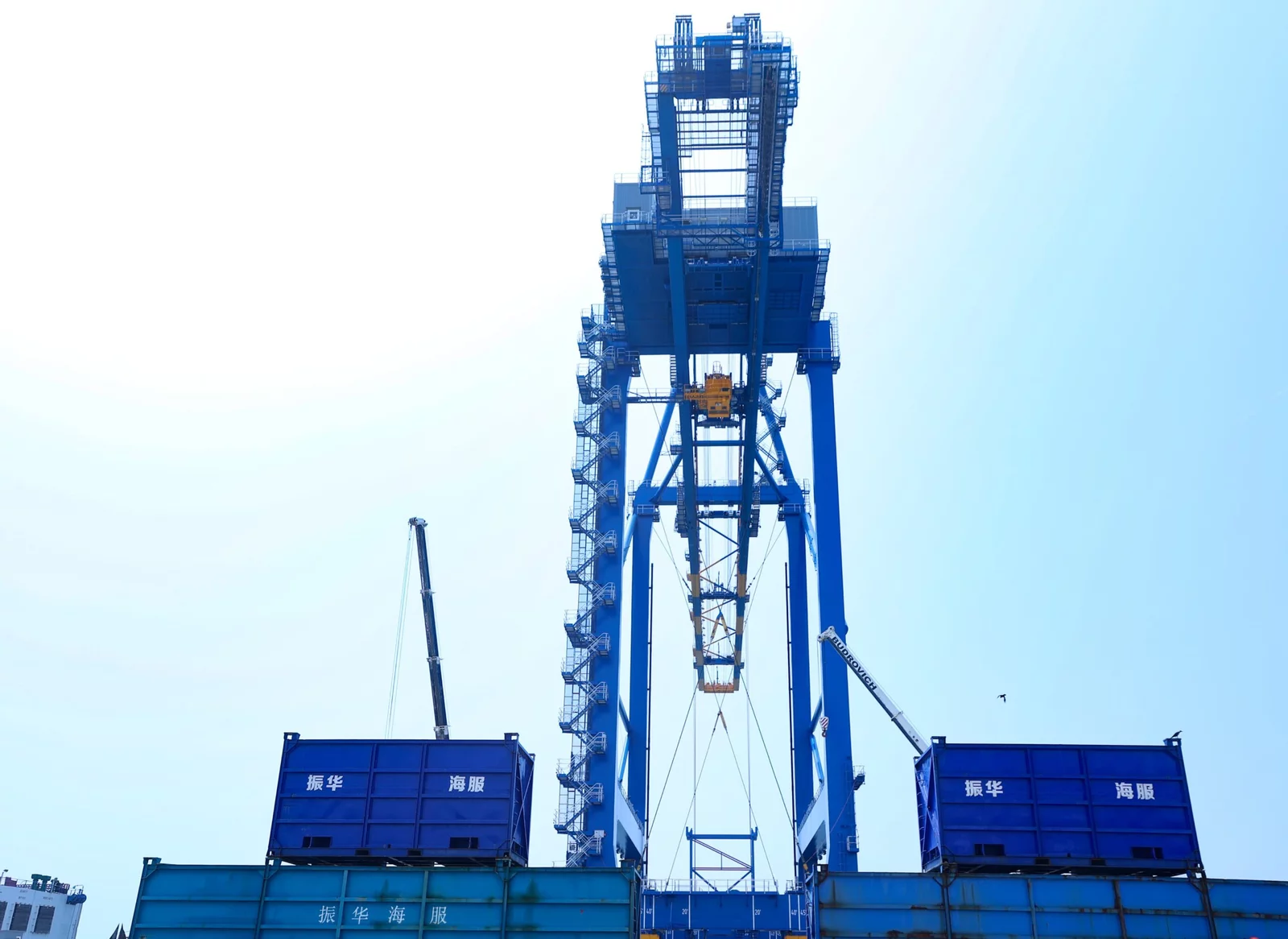 Massive crane offloaded at Vizhinjam International Seaport
THIRUVANANTHPURAM : Despite facing challenging weather conditions, the authorities at the Vizhinjam International Seaport, Thiruvananthapuram, successfully unloaded a massive crane from a ship on Tuesday. The task, which was completed within a couple of hours, involved handling a towering crane measuring approximately 100 metres in height and weighing 1620 tonnes. This crane stands as the largest ship-to-shore crane in the country.
The vessel, Zhen Hua 15, arrived at the port on October 15, transporting three cranes from Shanghai. By Sunday, the authorities had already offloaded two rail-mounted gantry cranes, each weighing 365 tonnes. However, additional efforts were required to complete the unloading process for the final and largest crane.
The unloading process encountered delays due to legal complications and adverse weather conditions. The Foreign Regional Registration Office (FRRO) granted conditional permission for the Chinese crew aboard the ship, after a week-long delay. The port is liable to pay demurrage as a penalty to the shipping company.
Furthermore, it is expected that the ship will return with an additional five cranes by the conclusion of November. Simultaneously, another vessel, the Zhen Hua 29, is projected to arrive at Vizhinjam by November 9, carrying six-yard cranes destined for the port.