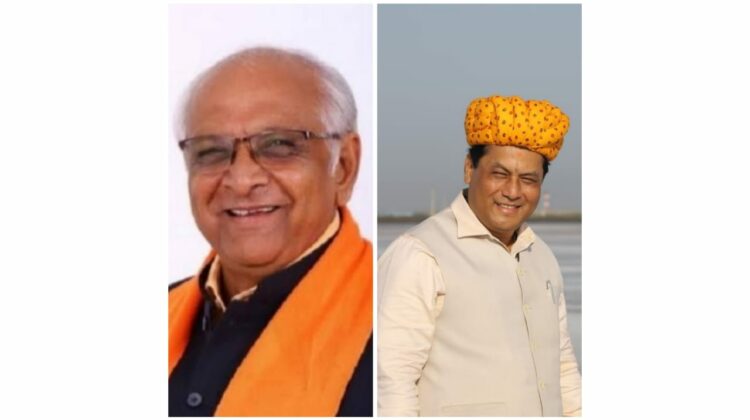 MoPSW India to host a Zonal Conference on PM Gati Shakti at Gandhinagar on 26th November, 2021

---
GANDHINAGAR : Under the aegis of Ministry of Ports , Shipping and Waterways, Deendayal Port Trust is organising a Zonal Conference for the Western region on PM Gati Shakti, the National Master Plan on multi-modal connectivity at Gandhinagar on Friday 26th November 2021.
Hon'ble Chief Minister of Gujarat Shri Bhupendra Patel will be Chief Guest at the zonal conference, and Hon'ble Minister for Ports, Shipping & Waterways Shri Sarbananda Sonowal will be the Guest of Honour. Various Senior officials from the government of India and Government of Gujarat, and representatives from the industry will also participate in the conference at Mahatma Mandir.
The event will be graced by Shri Bhupendra Patel, Hon'ble Chief Minister of Gujarat, in august presence of Shri Sarbananda Sonowal, Hon'ble Minister for Ports, Shipping & Waterways and AYUSH.
PM Gati Shakti was launched by Prime Minister Shri Narendra Modi on 13th October 2021. In the PM Gati Shakti National Master Plan, all the existing and proposed economic zones have been mapped along with the multimodal connectivity infrastructure in a single platform developed by BISAG-N (Bhaskaracharya National Institute for Space Applications and Geoinformatics) and has been prepared in dynamic Geographic Information System (GIS) platform wherein data on specific action plan of all the Ministries/Departments have been incorporated within a comprehensive database. The system is being further developed as a Digital Master Planning tool with Project Management tools, dynamic dashboards, MIS reports generation, compliance tools etc. being made available to support all the Ministries in the implementation of the Master Plan.
Shri Rajvardhan Singh Dattigaon, Hon'ble Minister for Industrial policy and Investment-Madhya Pradesh.
Shri Bhajan Lal Jatav, Hon'ble Minister for PWD Rajasthan.
Shri Shripad Yesso Naik, Hon'ble Minister of State for Ministry of Ports, Shipping & Waterways will also be gracing their presence.
Various Senior officials from Govt of India, Government of Gujarat and other western states like Maharashtra, Goa, Rajasthan and Madhya Pradesh and representatives from Industry and academia will aslo participate in the conference.
PM Gati Shakti is essentially a digital platform that brings together 16 ministries and institutionalises holistic planning and coordinated implementation of infrastructure connectivity projects. It will incorporate the infrastructure schemes of various ministries and state governments, such as Bharatmala, Sagarmala, inland waterways, dry/land ports, and UDAN, among others.
Textile clusters, pharma clusters, defence corridors, electronic parks, industrial corridors, fishing clusters, agri zones and other economic hubs are envisaged to be covered under PM Gati Shakti to improve connectivity & make Indian businesses more competitive.
The National Master Plan will boost multi-modal connectivity and provide integrated and seamless connectivity for the movement of people, goods and services from one mode of transport to another. It will facilitate last-mile connectivity of infrastructure, reduce travel time, cut down logistics costs, improve supply chains, and make local goods globally competitive.
The PM Gati Shakti is based on six pillars:
Comprehensiveness: All departments will have visibility of each other's activities, providing critical data while planning & executing projects in a comprehensive manner.
Prioritisation: Departments will be able to prioritise their projects through cross-sectoral interactions.
Optimisation: PM Gati Shakti will assist ministries in planning for projects after the identification of critical gaps. For transportation of goods from one place to another, the plan will help in selecting the most optimum route in terms of time and cost.
Synchronisation: Individual ministries and departments often work in solo's, and there is a lack of coordination in the planning and implementation of projects, leading to delays. PM Gati Shakti will help in synchronising the activities in a holistic manner by ensuring coordination.
Analytical: The plan will provide the entire data at one place with GIS-based spatial planning and analytical tools having 200+ layers, enabling better visibility to the executing agency.
Dynamic: All ministries and departments will be able to visualise, review and monitor the progress of cross-sectoral projects through the GIS platform, which will help in identifying the vital interventions for enhancing and updating the master plan.