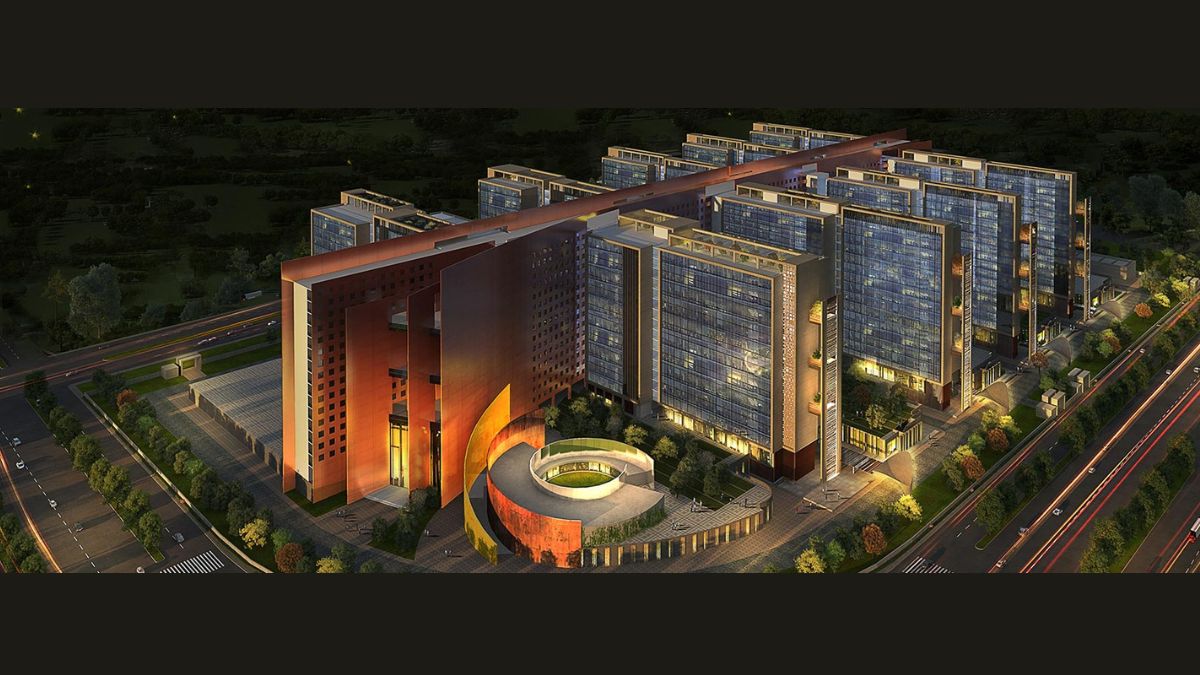 Mumbai faces unprecedented business exodus as diamond tycoon relocates to Surat
SURAT : In a historic move that has left the corporate world in awe, billionaire diamond businessman Vallabh Lakhani, affectionately known as Vallabh Kaka, is set to bid adieu to the bustling streets of Mumbai on November 21, marking a significant departure that signifies a turning point in India's business landscape.
As the financial capital of India, Mumbai has always been the top priority for corporates and business houses. It's a city that symbolizes opportunity, ambition, and prosperity, with its towering skyscrapers and bustling streets. For decades, Mumbai has been the nucleus of India's business world, drawing entrepreneurs, corporations, and industry leaders from across the country.
However, a historic moment has arrived when Vallabh Kaka, the Chairman of Kiran Gems, the world's largest manufacturer of natural diamonds in small sizes, takes an audacious step that has never been seen before in the Indian business sphere. Notably, Vallabh Kaka is not making this transition alone; he is leading approximately 1,200 employees into uncharted territory.
Kiran Gems, with an annual turnover of a staggering Rs 17,000 crore, has long been a prominent player in the diamond industry. The company has been headquartered in Mumbai's prestigious Bharat Diamond Bourse (BDB) in Bandra Kurla Complex (BKC), occupying a substantial 12,000 square feet area.
Furthermore, Kiran Gems holds the distinction of being the world's largest employer in the diamond industry, with approximately 48,000 skilled diamond artisans employed across its eight diamond factories, all situated in Surat.
Vallabh Lakhani's vision for this unprecedented transition is nothing short of extraordinary. He has gone the extra mile to ensure the successful relocation of his entire business empire to Surat, Gujarat.
To accommodate the employees who have been an integral part of Kiran Gems for the past two decades, Lakhani has constructed lavish 2BHK apartments on a sprawling 40,000 square-yard property in Jiav village, Surat. This location is conveniently just a 10-minute drive from the Surat Diamond Bourse (SDB) situated at Khajod on the Palsana-Hazira State Highway 168.
The residential project, aptly named 'Kiran Avenue,' is now fully operational and ready to welcome the diamond assorters and their families from Mumbai. They are scheduled to shift to their new residences in Surat after the Diwali festival, coinciding with the inauguration of Kiran Gems' state-of-the-art office space, spread over an expansive 1.17 lakh square feet, at the SDB on November 21.
The decision to relocate a thriving business empire from Mumbai to Surat is unprecedented in India's corporate history. Vallabh Lakhani, the visionary behind the Surat Diamond Bourse project, has made good on his promise of this monumental shift. He shared, "First, we built the world's largest diamond bourse in Khajod, and simultaneously, we constructed apartments for our employees in Mumbai. The Kiran Avenue residential project for Kiran Gems employees is up and running, and it will soon be populated by our employees from Mumbai."
This residential project is designed to meet all the basic needs of diamond employees and their families. The fully-furnished 2BHK apartments feature PNG pipelines and water connections, and the complex includes a sprawling shopping center and a dedicated canteen to cater to the employees' every need.
Vallabh Lakhani emphasized the profound influence of leadership, stating, "People follow their leader. Kiran Gems' office in Bharat Diamond Bourse (BDB) will be locked after the Diwali festival." This step is intended to instill confidence among diamond company owners that the promise of relocating the business from Mumbai to Surat has been upheld.
It's worth noting that several other diamond companies in Mumbai are following suit, choosing to make the momentous shift alongside Kiran Gems.
Mumbai has been the heart of India's diamond trading for decades. It began at the Pydhonie jewelry market with diamond traders operating from tiny 100-square-foot offices and then moved to the bustling Opera House, where business was conducted from 2,500 to 3,000 square feet offices. With the emergence of the Bharat Diamond Bourse (BDB) in BKC, the diamond offices transitioned to larger spaces ranging from 4,000 square feet to well over 10,000 square feet.
Vallabh Lakhani, addressing the exodus from Mumbai, explained, "We are not forcing anyone to shift from Mumbai to Surat. We're merely saying that by coming to the SDB, diamond companies can benefit in terms of a richer social life, a drastic reduction in travel time (from two hours to just 15 minutes), affordable real estate properties (at one-third the cost of Mumbai), and, most importantly, a direct reduction of 3-4% in the prices of polished diamonds."
In an ambitious endeavor, the Surat Diamond Bourse (SDB) has set a polished diamond export target of Rs 4 lakh crore per annum by 2025. Diamond trading at the SDB is officially scheduled to begin on November 21, and Prime Minister Shri Narendra Modi is poised to inaugurate this groundbreaking institution on December 17.