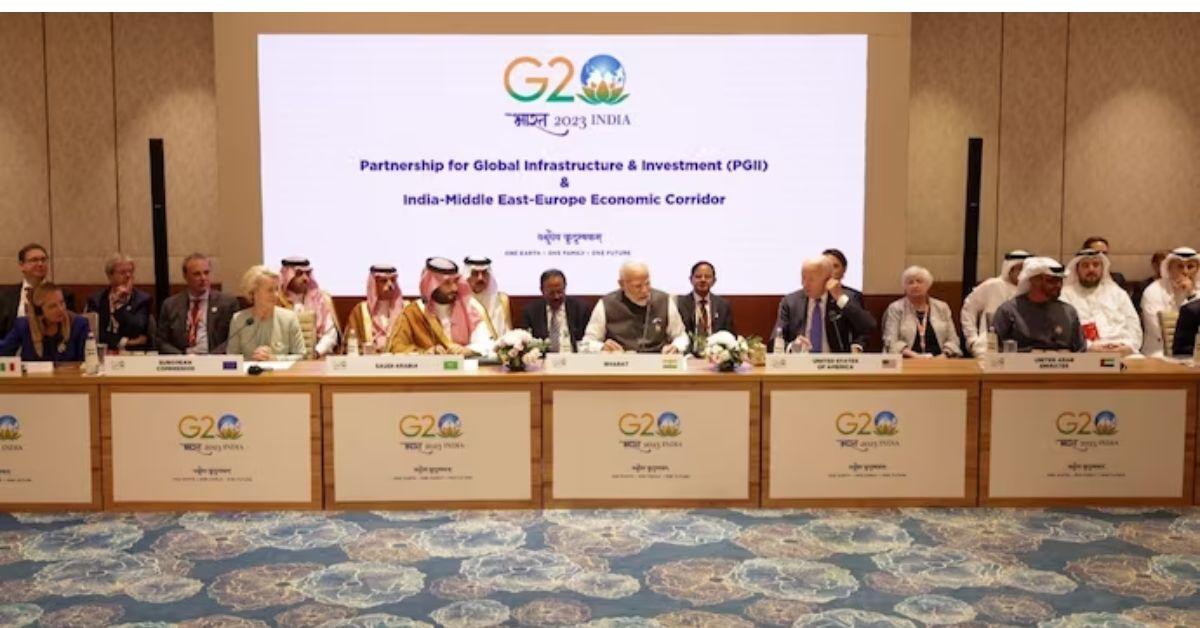 Mundra, Kandla and JNPA Ports likely to be part of India-Middle East-Europe economic corridor
MUMBAI : Three major ports on the west coast — the State-run Jawaharlal Nehru Port Authority (JNPA), Mumbai, and Deendayal Port Authority, Kandla, as well as the Gautam Adani-owned Mundra port — are likely to be part of the India-Middle East-Europe Economic Corridor (IMEEC).
Sources said that the government has firmed up plans to include the three major ports as part of the transnational rail and shipping corridor spread across two continents, which promises to enhance trade and connectivity across Asia, the Arabian Gulf, and Europe.
According to the Ministry of Ports, Shipping, and Waterways sources, new port development at Vadhavan (off Mumbai), the setting up of a container terminal at Tuna Terka (Kandla), and the expansion of JNPA will be taken up as part of the master plan to position them as a central hub for international trade, particularly through the IMEEC.
Earlier this month, a MoU for the creation of IMEC was signed between Saudi Arabia, the European Union, India, the UAE, France, Germany, Italy, and the US on the sidelines of the G20 Leaders Summit in New Delhi. These countries are expected to meet in November 2023 to firm up the details.
"Besides, three ports in the UAE, namely Jebel Ali (Dubai), Mina Zayed (Abu Dhabi), and Fujairah, are also expected to be part of the IMEC," said sources.
Another source said that a decision on the ports in Saudi Arabia has yet to be communicated. The Arab country has more than 10 ports. However, the King Abdul Aziz Port in Dammam and Ras Al Khair could also be considered.
Port master plan
Minister for Ports, Shipping, and Waterways Shri Sarbananda Sonowal said, "We are formulating a comprehensive port master plan that encompasses proactive measures to ramp up cargo handling and construct world-class infrastructure. Studies will start soon. It will be across ministries."
The Minister, however, did not mention the ports that are under consideration.
The IMEC will include two separate corridors: the east corridor connecting India to the Arabian Gulf and the northern corridor connecting the Arabian Gulf to Europe.
The rationale is to enhance road, rail, and maritime connectivity in a bid to increase transit of goods and services between India, the UAE, Saudi Arabia, Jordan, Israel, and Europe.