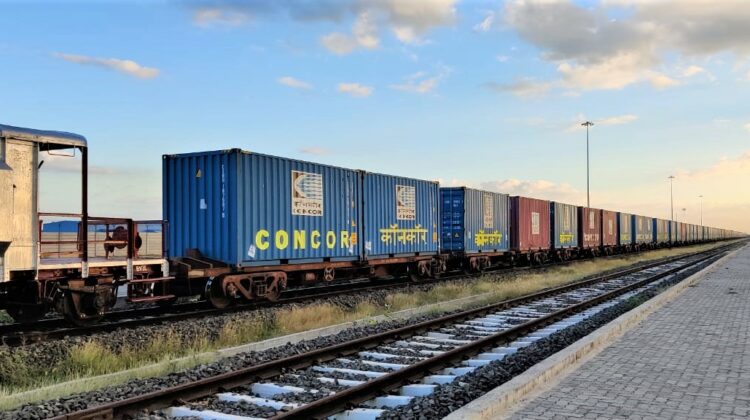 Nagpur- Mumbai goods train carrying 90 containers ' untraceable
NAGPUR : In an unbelievable development, a goods train carrying about 90 containers from Nagpur to Mumbai has reportedly gone 'missing', a report in The Hitavada said.
According to the report, the train, which left MIHAN Inland Container Depot (ICD) on February 1, should have reached its JNPT destination in Mumbai within the next four to five days. But even after 12 days, the concerned authorities are unable to track the location of the train carrying containers filled with export material worth crores of rupees.
As per the report, the train number PJT1040201 left MIHAN ICD on February 1. It was last located at Oombermali railway station near Kasara station between Nashik and Kalyan. But then the train's location disappeared from the Indian Railway's Freight Operation Information System (FOIS) and the authorities are now clueless about it. FOIS is a computerised system for monitoring live movement of the rakes.
Santosh Kumar Singh, Chief Manager of Container Corporation of India Limited (CONCOR), confirmed on Monday evening that the authorities were trying to trace the train. "It seems that there was some error because of which the train's location is not visible in the system. Hence, we do not know where the train is right now," he said. However, Singh said that the CONCOR and Railway authorities are working hard to locate the train. "We hope to find it very soon," he said.
Meanwhile, exporters and customs clearing agents are running from pillar to post to collect information about the goods. The rake has 90 twenty-foot equivalent units (TEUs) filled with export quality rice, paper, plastic goods, chemicals and other items. The material was supposed to reach Jawaharlal Nehru Port Trust (JNPT) in Mumbai before proceeding to the overseas journey.
One of the exporters, on a condition of anonymity, said that the incident exposed the 'careless' attitude of CONCOR and Railway authorities. "It is because of their fault, we are suffering," he said, demanding a detailed investigation into the entire episode. It is important to note that a large number of exporters of the region and shipping agents will have to suffer heavy losses due to the 'missing' rake. It will also affect the EXIM trade of the region.