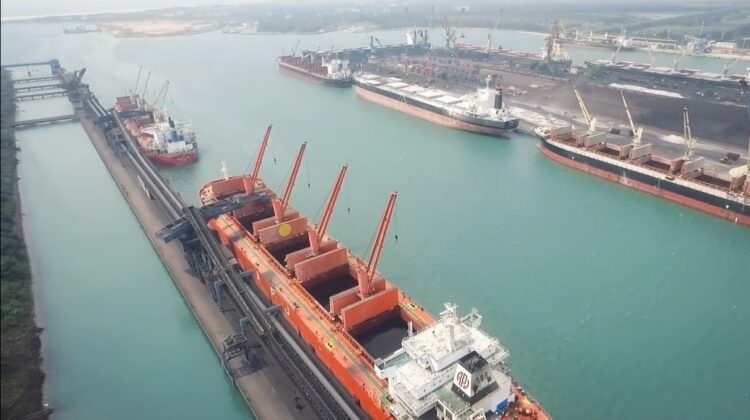 Paradip Port to increase capacity to 400 MTPA by 2030, says Chairman
MUMBAI : Paradip Port Authority plans to raise its cargo handling capacity to 400 million metric tonne per annum by 2030 by investing Rs 10,000 crore, according to Chairman Mr. PL Haranadh. Currently, the capacity is 289 mtpa, he said.
The capacity expansion plan includes mechanising four semi-mechanised berths that exist at present and setting up four new berths, along with a dockyard, Haranadh told BQ Prime at the Global Maritime India Summit 2023 in Mumbai.
The port, one of 12 major ports in India, also plans to set up a green hydrogen hub in engineering procurement construction mode or public-private participation mode, he said. The hydrogen hub will be a 5 mtpa green hydrogen and ammonia production plant, which will be used for bunkering and export purposes, he said.
"Lots of players, including ReNew, Infinity Group, Welspun and L&T, among others, have shown interest and we are in talks with them to sign MoUs for the green hydrogen plant," Haranadh said.
According to the chairman, the company is in the process of signing around 20 MoUs worth Rs 1 lakh crore for the greening of the port at the maritime summit.
Apart from a green hydrogen hub, the port is also planning to set up a 10 MW solar power plant to run the entire operations of the port on electricity. They also want to reduce diesel-based mechanisation to electrical systems using renewable sources, he said.
All the trucks that come to the port will be converted to CNG and LNG based trucks and will be provided viability gap funding to convert to LNG based trucks, Haranadh said.