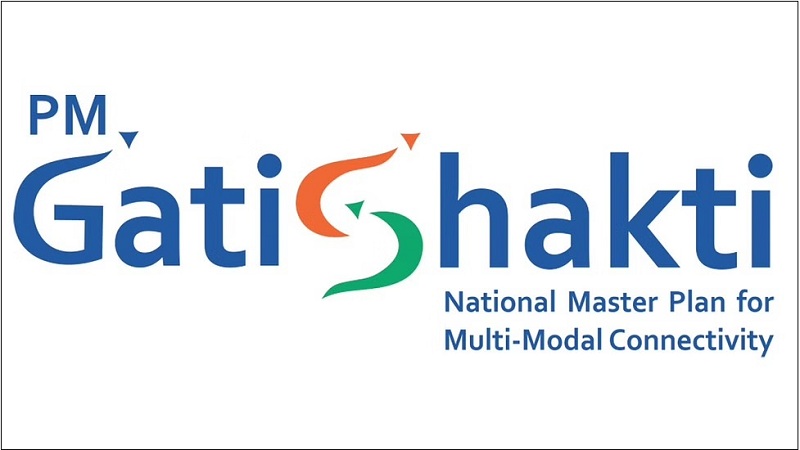 PM Gati Shakti National Master Plan shows way for infra planning, all states makes full use of digital mapping
NEW DELHI : As the benefits of PM Gati Shakti National Master Plan — a digital platform mapping details of all infrastructure and logistic facilities in the country on a geographic information system (GIS) map — becomes apparent, states are mapping their state-specific essential data, relevant for planning physical and social infrastructure on the National Master Plan (NMP).
"All the states have come on board and are mapping some 29 essential data layers related to their infrastructure and logistics facilities/assets on the NMP," Surendra Ahirwar, joint secretary (Logistics Division), Department for Promotion of Industry and Internal Trade (DPIIT) told.
The data includes those related to land records, forest, wildlife, eco sensitive zones, Coastal Regulation Zone, reserve forest, water resources, rivers, embankments, canals, reservoirs dams, soil type seismicity, flood map, power transmission and distribution, mining areas, roads, water supply pipelines, sewer lines among others.
The logistics division of DPIIT is piloting the Gati Shakti Mission.
A majority of the states, Ahirwar said, have also set up the institutional mechanism on the lines of PM Gati Shakti such as the empowered group of state secretaries and the Network Planning Group (NPG) to oversee the work that is being done. Under the PM Gati Shakti Mission, right at the top, there is an empowered group of secretaries headed by the cabinet secretary.
Next, there is a body called the NPG, which has the planning in-charges of seven infrastructure ministries as members. The body meets once a fortnight to look at all project proposals from a coordination point of view.
"The states have set up their empowered group of secretaries and NPG. They have also created their State Master Plan portal, which will eventually be integrated with the National Master Plan," he said.
Mapping the data layers, Ahirwar added, will help states plan their complementary infrastructure better. "For instance, if the PWD plans to lay a new road, it will be able to see in the State Master Plan if the alignment of the proposed road is passing through a revenue land, reserve forest or eco sensitive zones. If it falls in some reserve forest land, the alignment can be altered at the planning stage itself. This will help cut delays and ensure smooth implementation of the project."
The Centre is hand-holding the states in readying their Master Plan and mapping data layers on it. Earlier this month, the Union finance ministry allocated approximately
Rs 5,000 crore of the Rs 1 lakh crore earmarked under the 'Scheme for Special Assistance to States for Capital Investment for 2022-23' to the states for undertaking infrastructure projects under the PM Gati Shakti Mission.
So far, 28 states have submitted over 190 projects amounting to Rs 5,000 crore for approval to DPIIT. The projects include multimodal logistics parks, modern aggregation centres, critical connectivity infrastructure for providing last and first mile connectivity to industrial parks, economic zones, development of city logistics plan, setting up of PM Gati Shakti data centres among others.