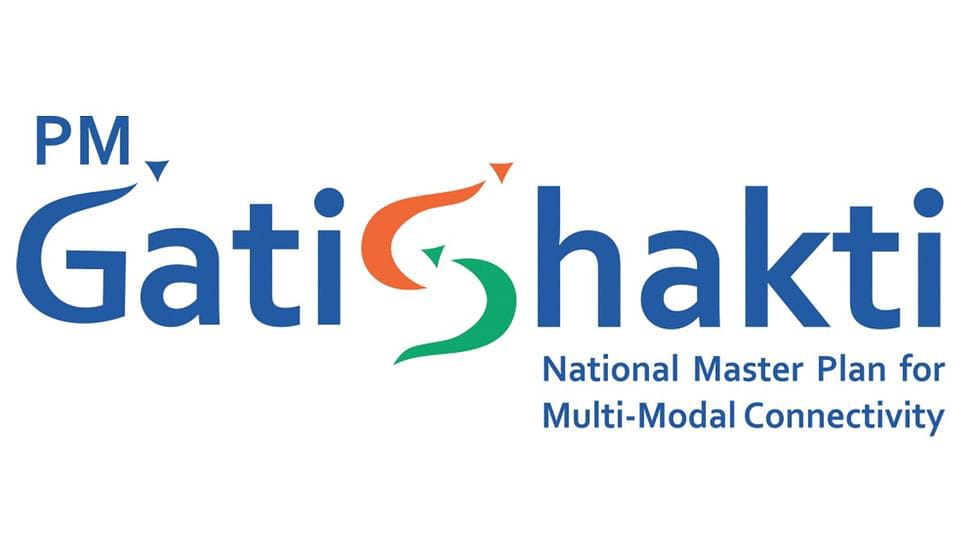 PM Gatishakti NMP evaluates 76 key Central infra projects which leads to cost savings of Rs 5.14 lakh Cr
NEW DELHI : The PM Gatishakti National Master Plan (NMP) has completed the evaluation of 76 central government key infrastructure projects relating to railways, roads and transport, etc. worth Rs 5.14 lakh crore over the past one year, leading to cost savings, providing connectivity through the shortest route, and minimising intersections with forest cover, a top official of commerce ministry said.
PM Gatishakti NMP, launched on October 13, 2021, is a geographic information system (GIS)-enabled platform that integrates the data layers of infrastructure of roads, railway lines, ports, inland waterways, telecom lines, and power lines onto a single portal. The NMP platform enables integrated planning for multimodal logistics and supports data-based decision-making.
"We have held four meetings to identify the pain points. The fifth meeting on port-related connectivity issues will be held with chairmen of all ports soon," Commerce Ministry Special Secretary Sumita Dawra told reporters at a media briefing.
"So far, 22 states have integrated their land records with Gatishakti NMP. Also, 14 social sector ministries / departments have been boarded on to the NMP platform and are in advanced stages of integration to utilise the PM Gatishakti mechanism," she said.
Using the NMP, 156 infrastructure gaps relating to first- and last-mile connectivity issues of major sectors of the economy, such as coal, steel, fertiliser, ports, food and public distribution have been identified by concerned ministries in coordination with the Department for Promotion of Industry and Internal Trade (DPIIT). An amount of Rs 75,000 crore (including Rs 15,000 crore from private sources) for 100 critical transport infrastructure projects identified for first- and last-mile connectivity has been allocated in Union Budget 2023.
The entire 5G rollout by the telecom ministry is taking place through the Gatishakti NMP.
"The availability of existing telecom infrastructure across states, among other data layers, has helped in expeditious planning of the 5G network. This will enable faster rollout of the network and early availability of 5G services," she said.
Use of NMP has resulted in cost savings for every project due to better planning based on data layers.
A 'call before u dig' mobile application has been developed on the Gatishakti NMP aiming to prevent damage to underlying assets like optical fibre cables. Such damage occurs because of uncoordinated digging and excavation, leading to a loss of about Rs 3,000 crore every year.
The Silchar-Jiribam-Imphal natural gas pipeline in Assam and Manipur, using NMP, has resulted in lesser overall length leading to cost savings of Rs 40 crore.
The Indo-Nepal Haldia border project under Gatishakti NMP has led to minimising intersections with forest area and Raniganj coal mine area.
The construction of a broad-gauge double-line between Sawai Madhopur and Jaipur under Gatishakti has led to total savings in freight trains (engine+wagons) of Rs 11.05 crore.
The Unified Logistics Interface Platform (ULIP), launched under the national logistics policy, has been integrated with 33 systems of seven ministries.
ULIP enables tracking of all cargo containers which are exported / imported in domestic / international waters.
"So far, 76 companies have signed non-disclosure agreements (NDAs) with ULIP for getting access to data sets. And 15 more companies are likely to join soon. Over the last six years, 57 million cargo containers have been tracked. Major industry players like Maruti Suzuki, DHL, Ultratech, TCIL, Tata Steel, and Bosch have been onboarded on ULIP," Abishek Chaudhary, Vice President, National Industrial Corridor Development Corporation, said.