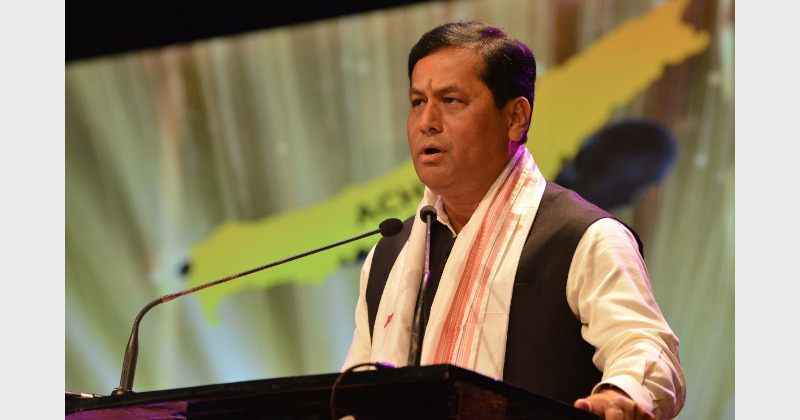 Sarbananda Sonowal approves development of Oil Jetty at Deendayal Port for Rs.123.40 Crore
NEW DELHI : Union Minister for Ports, Shipping & Waterways and AYUSH Sarbananda Sonowal approved the project of Development of Oil Jetty No.09 at Deendayal Port, Kandla to handle all Types of Liquid Cargo at Kandla on BOT basis under PPP mode.
The estimated Project Cost of developing this Oil Jetty is Rs.123.40 Crore where the project is to be implemented through PPP mode and the Concessionaire shall arrange the financing for the Project. While the construction period is estimated to be of 24 months the Concession Period will be for 30 years. The project will follow a revenue Share Model of Royalty Per Ton.
Expressing his happiness Shri Sarbananda Sonowal said, 'Our Prime Minister Shri Narendra Modi once said that Kandla Port has the potential to give a new direction to the nation's economy and accordingly this project will be another milestone in this journey as this Jetty will further enhance the Port Capacity along with boosting the overall Economic Growth for its entire hinterland'.
The proposed project is designed to increase cargo handling capacity of the port, which shall attribute to reduction in turn-around time of liquid vessels. This project will increase Deendayal Port's income through collection of Royalty from the Concessionaire. Considering vast hinterland that is dependent on Deendayal Port for seaborne trade and currently prevailing traffic congestion at existing liquid handling facilities of Deendayal Port, capacity additions are of utmost importance at port for serving the economy of the region and in turn shall attribute for development of the economy of the whole country in the best possible manner.
Ports play an important role in promoting trade and economic growth in the country. Expansion, modernization, development and upgradation of Port infrastructure in the country is an ongoing process including construction of new jetties, berths & terminals, mechanization of existing berths & terminals etc. and upgradation of skills of human resource at Ports. The focus of Ministry of Ports, Shipping and Waterways (MoPSW) is on improving efficiency of Ports and upgrading them to international standards.
In FY 2023, Deendayal Port, Kandla handled 137.56 MT of cargo marking a growth of 8.23 percent over the 127.10 MT in the previous year, 70% of the cargo handled at Kandla is evacuated by road, while 10% percent by rail and 20% through pipeline. By 2030, the port is expected to report an annual growth rate of 10 percent, doubling its cargo at 267 MT.
It is to be noted that, the Ministry of Ports, Shipping and Waterways as part of its commitment to the development of the Port Sector in India has identified 74 projects worth Rs 57,000 crore under the Sagarmala program in the state of Gujarat. Out of which, 15 projects worth Rs 9,000 crore have been completed; 33 projects worth more than Rs 25,000 crore are under implementation and 26 projects worth Rs 22,700 crore are under development. Central line ministries, major ports, state maritime board and other state agencies are implementing these projects.