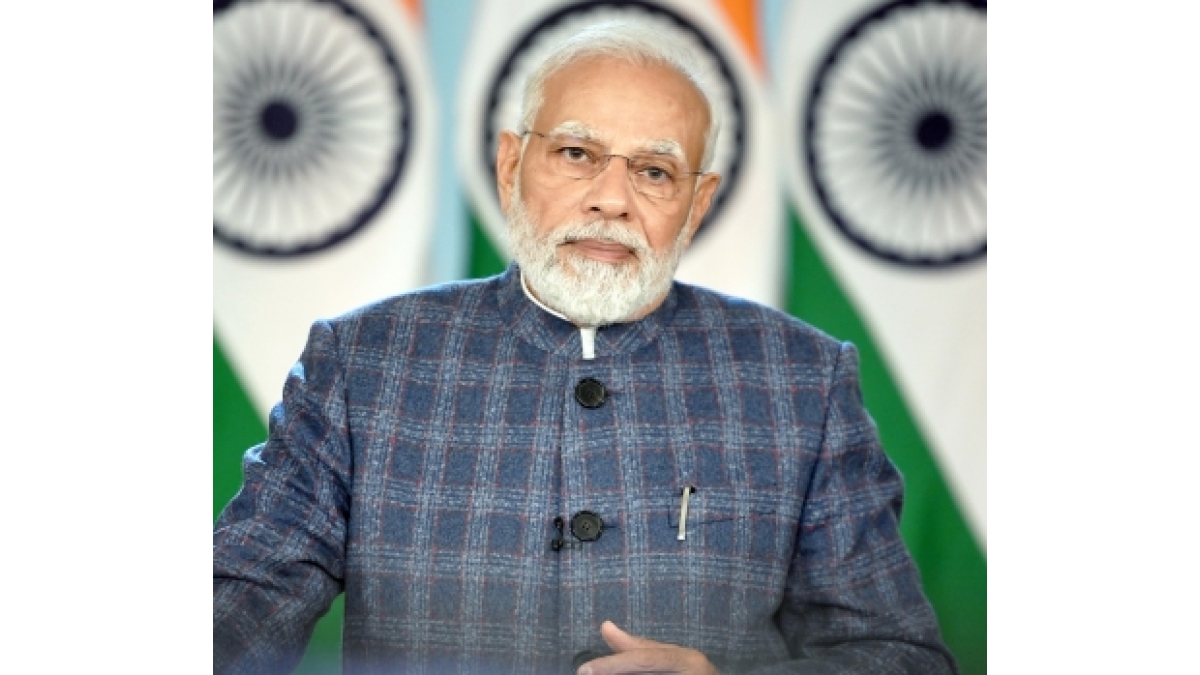 PM Modi to inaugurate the newly constructed multi-modal terminal in Haldia on Friday
KOLKATA : Prime Minister Shri Narendra Modi will inaugurate the newly constructed multi-modal terminal in Haldia on 13 January, the Prime Minister's Office said in a statement.
"Developed under Jal Marg Vikas Project, Haldia Multi Modal Terminal has a cargo handling capacity of around over 3 Million Metric Tonne Per Annum (MMTPA) and the berths are designed to handle vessels up to around 3000 Deadweight tonnage (DWT)," PMO said in a statement.
Prime Minister will also inaugurate four floating community jetties at Saidpur, Chochakpur, Zamania in Ghazipur district and at Kanspur in Ballia district in Uttar Pradesh.
Besides, foundation stone will be laid for the five Community Jetties at Digha, Nakta Diyara, Barh, Panapur in Patna district and Hasanpur in Samastipur district in Bihar by the Prime Minister.
According to a statement by the Prime Minister's Office (PMO), more than 60 community jetties are being constructed along river Ganga across the states of Uttar Pradesh, Bihar, Jharkhand and West Bengal to boost the economic activities and improve the livelihoods of local communities in the region.
The community jetties would play a key role in improving the livelihoods of people by providing simple logistics solutions for small farmers, fishery units, unorganised farm producing units, horticulturists, florists and artisans focussing on economic activities in and around the hinterland of river Ganga.
PM Modi will also inaugurate Maritime Skill Development Centre for North East at Guwahati. It will help in honing the rich talent pool in the North Eastern region and will provide for better employment opportunities in the burgeoning logistics industry.
In addition to these, Prime Minister will also lay the foundation stone for a ship repair facility and an elevated road at Pandu Terminal in Guwahati. The Ship Repair facility at the Pandu Terminal will save a lot of valuable time as it takes more than a month for a ship to be transported to the Kolkata Repair facility and back.
Moreover, it will also result in huge savings in terms of money as the transportation cost of the ship will also be saved. The dedicated road connecting the Pandu Terminal to NH 27 will enable 24-hour connectivity.