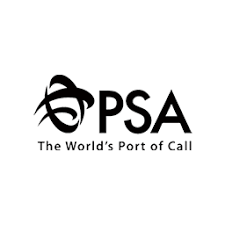 PSA Group launches inaugural Sustainability Report
SINGAPORE : PSA International Pte Ltd. has announced the launch of the first Sustainability Report 2020 to enhance its sustainability performance.
The report named "Green Horizons: Enabling a Better World Through Sustainable Port and Supply Chain Solutions" reflects the PSA Group's effort to create a more sustainable port and supply chain ecosystem, according to an announcement.
In particular, PSA focuses on reducing its absolute carbon emissions by 50% until 2030 and achieve net-zero carbon emissions by 2050.
"As we look to recover and emerge stronger from the pandemic, PSA has a unique opportunity to contribute to a more resilient and sustainable global economy, without compromising on the needs of future generations or destroying the environmental systems on which we rely," noted Group Chairman of PSA, Mr. Peter Voser.
"On top of building our digital capabilities to enhance supply chain resilience, we are also striving to innovate new cargo solutions to enable greener logistics choices for supply chain users, especially shippers who are similarly concerned about climate change," added Group CEO, Tan Chong Meng.
PSA has also made investments and innovations to bring about rapid decarbonisation of its operations, including "progressive electrification of its equipment and test-bedding of alternative energy vectors" like hydrogen.
The Group's Sustainability Strategy Framework, a framework derived from an assessment of the Environmental, Social and Governance (ESG) factors that are material to PSA's business and stakeholders, will support the report as it focuses on priorities of taking climate action, transforming supply chains, and nurturing a future-ready workforce, according to a statement.
PSA's Sustainability Report aligns to international reporting frameworks, including Global Reporting Initiative (GRI) Standards and the Task Force on Climate-related Financial Disclosures (TCFD), to ensure comprehensive reporting.
To view the full Report visit this link to read PSA Sustainability Report 2020: https://lnkd.in/ghb_UZV
Source : PSA