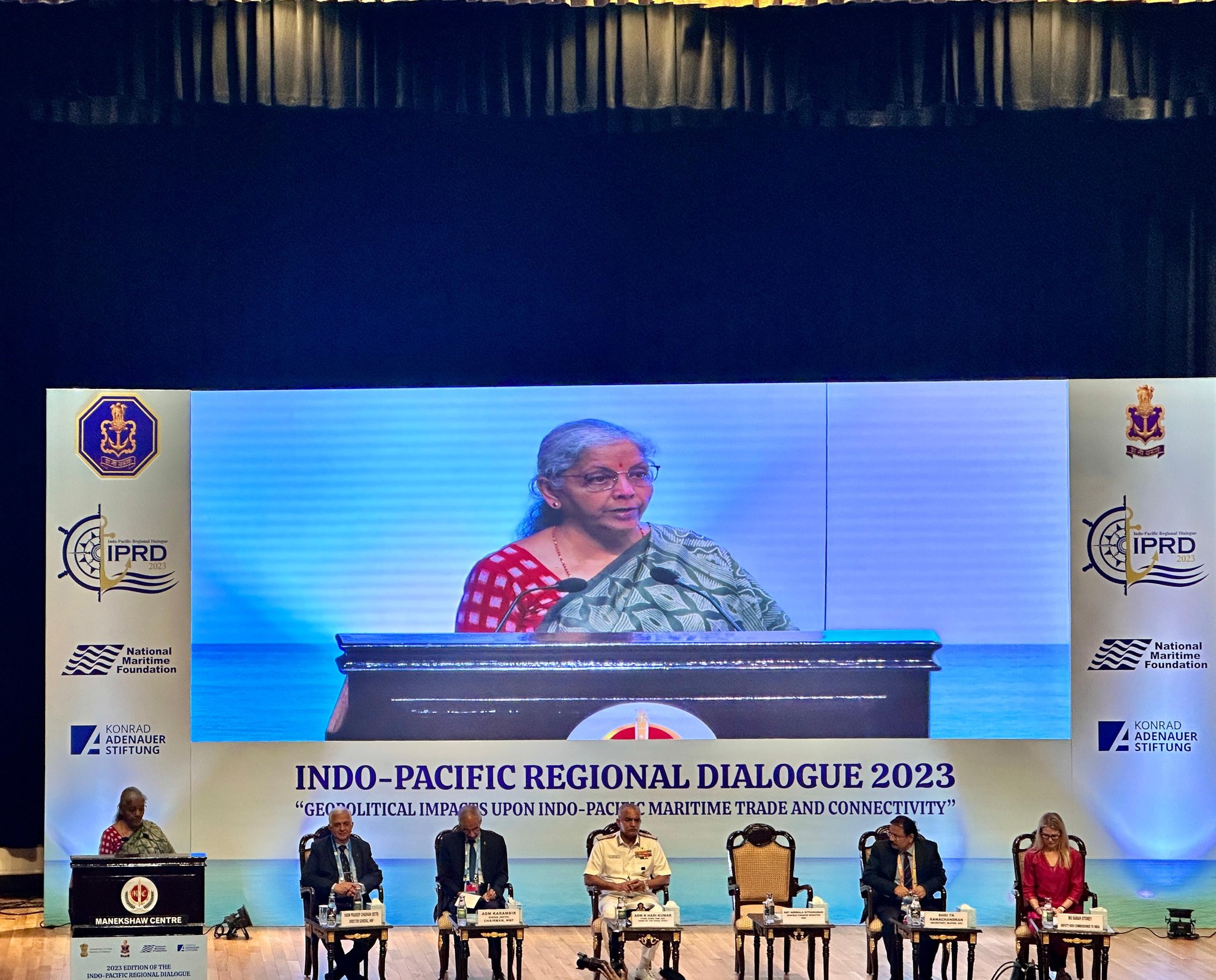 Regional Dialogue for India-Pacific 2023: FM Sitharaman calls India-Middle East-Europe Corridor "promising"
NEW DELHI : At the Indo-Pacific Regional Dialogue 2023 on November 15 here, Union Finance Minister Smt Nirmala Sitharaman declared the "promising prospects" of the India-Middle East-Europe Connectivity Corridor (IMEC).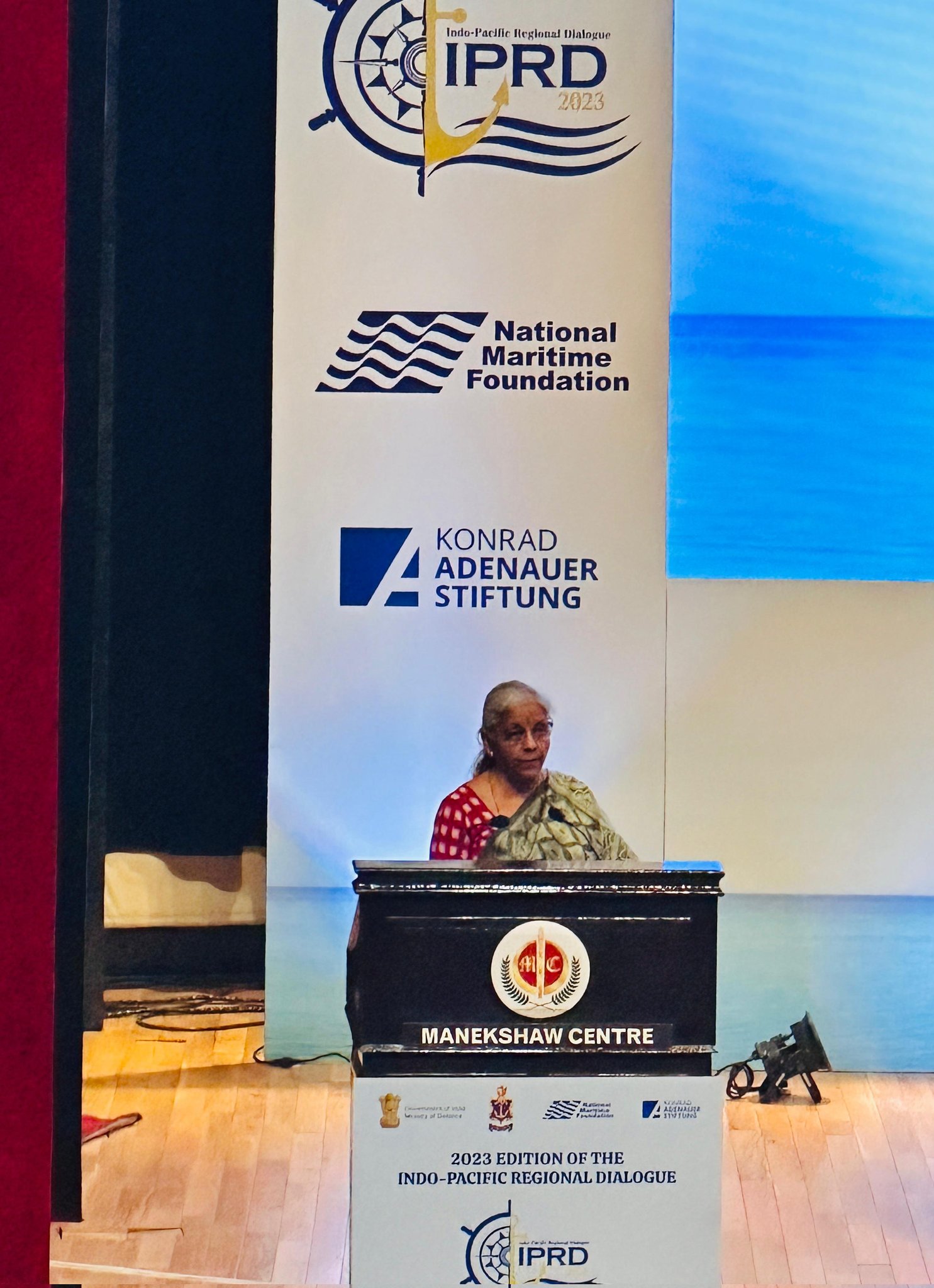 Sitharaman explained in detail how the IMEC, which was signed on September 9–10, under India's G20 Presidency, during the 18th G20 Summit in New Delhi, is a multimodal economic corridor.
It aims to improve connection on several fronts, including ships, railroads, roads, energy cables, high-speed data cables, and a hydrogen pipeline, according to the research.
The corridor, which is mostly maritime, will connect West Asian ports like Fujairah, Jebel Ali, and Abu Dhabi in the United Arab Emirates, with Indian ports like the Jawaharlal Nehru Port , Mundra, and Kandla, as well as the Saudi Arabian ports of Dammam, Ras Al Khair, and Ghuwaifat. The link will also be extended by rail to Israeli ports in Haifa and Saudi Arabian towns.
Known as the "Northern Corridor," the last marine section will link the ports of Haifa and Piraeus, Greece, providing a direct connection to Europe, according to Sitharaman.
The importance of IMEC resides in its promotion of an affordable cross-border transit network that links Europe, the Middle East, West Asia, and South Asia, and supplements current forms of transportation. Sitharaman did, however, issue a warning on geopolitical difficulties, citing worries over the Israel-Gaza conflict.
Highlighting India's maritime importance, Sitharaman stressed the nation's commitment to bolstering the maritime sector, emphasising governmental support through fiscal policies and financial resources.
In international shipping, India has significantly climbed the ranks, from 44th in 2014 to 22nd in 2023, as per the report. Furthermore, Indian ports also boast a 0.9-day 'turn-around time', surpassing established maritime centres such as Singapore, the UAE, Germany, the USA, Australia, Russia, and South Africa, as per the World Bank's Logistics Performance Index report 2023, it added.