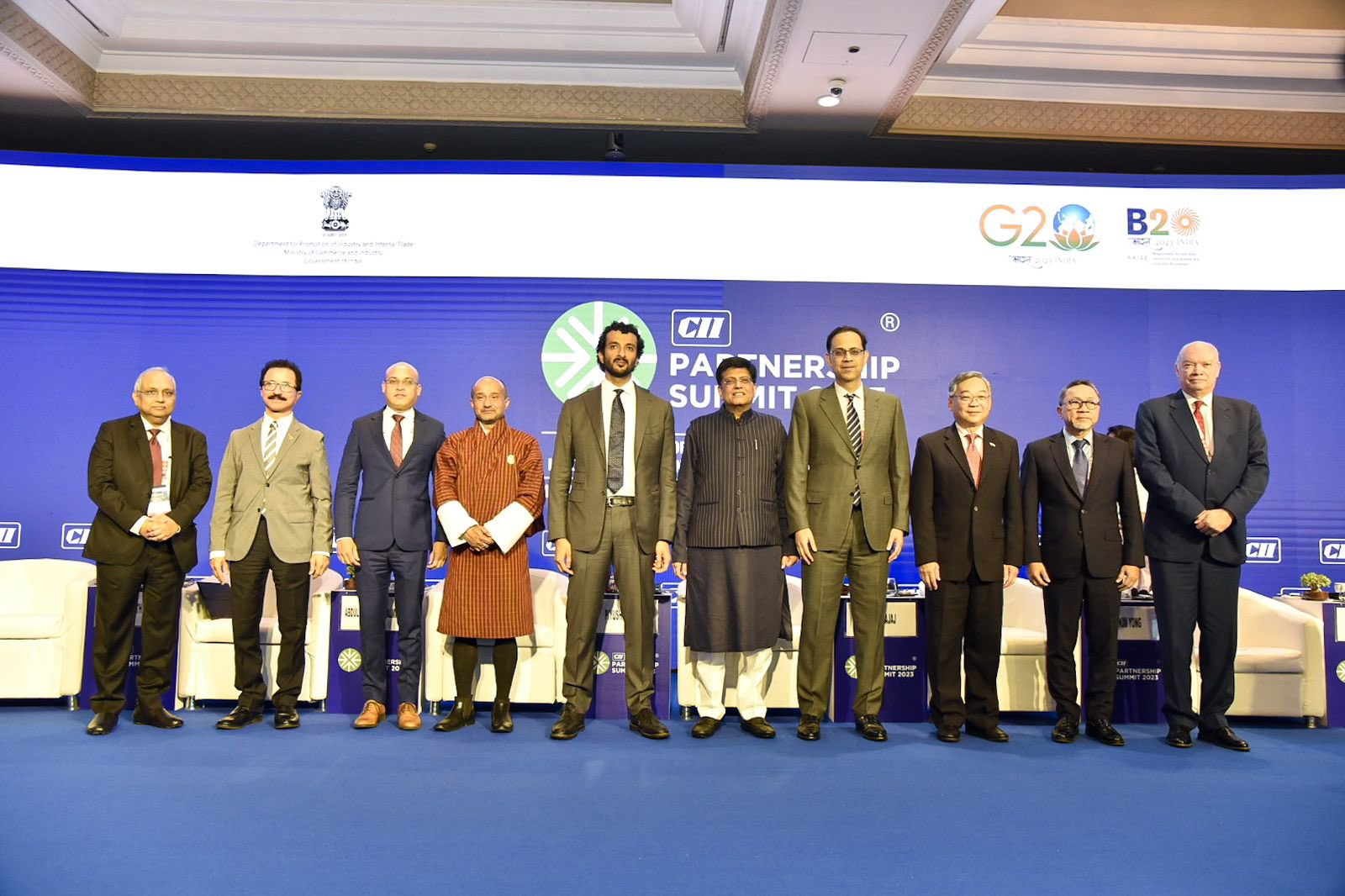 Sustainability has been at the core of the G20 agenda for several years, but it is a way of life for India : Piyush Goyal at CII Partnership Summit
NEW DELHI : Union Minister Piyush Goyal on Monday said that sustainability has been at the core of the G20 agenda for several years, but it is a way of life for India.
The Minister's remarks came while inaugurating the CII Partnership Summit 2023, organised by CII, in partnership with the Department for Promotion of Industry and Internal Trade, (DPIIT) Ministry of Commerce and Industry.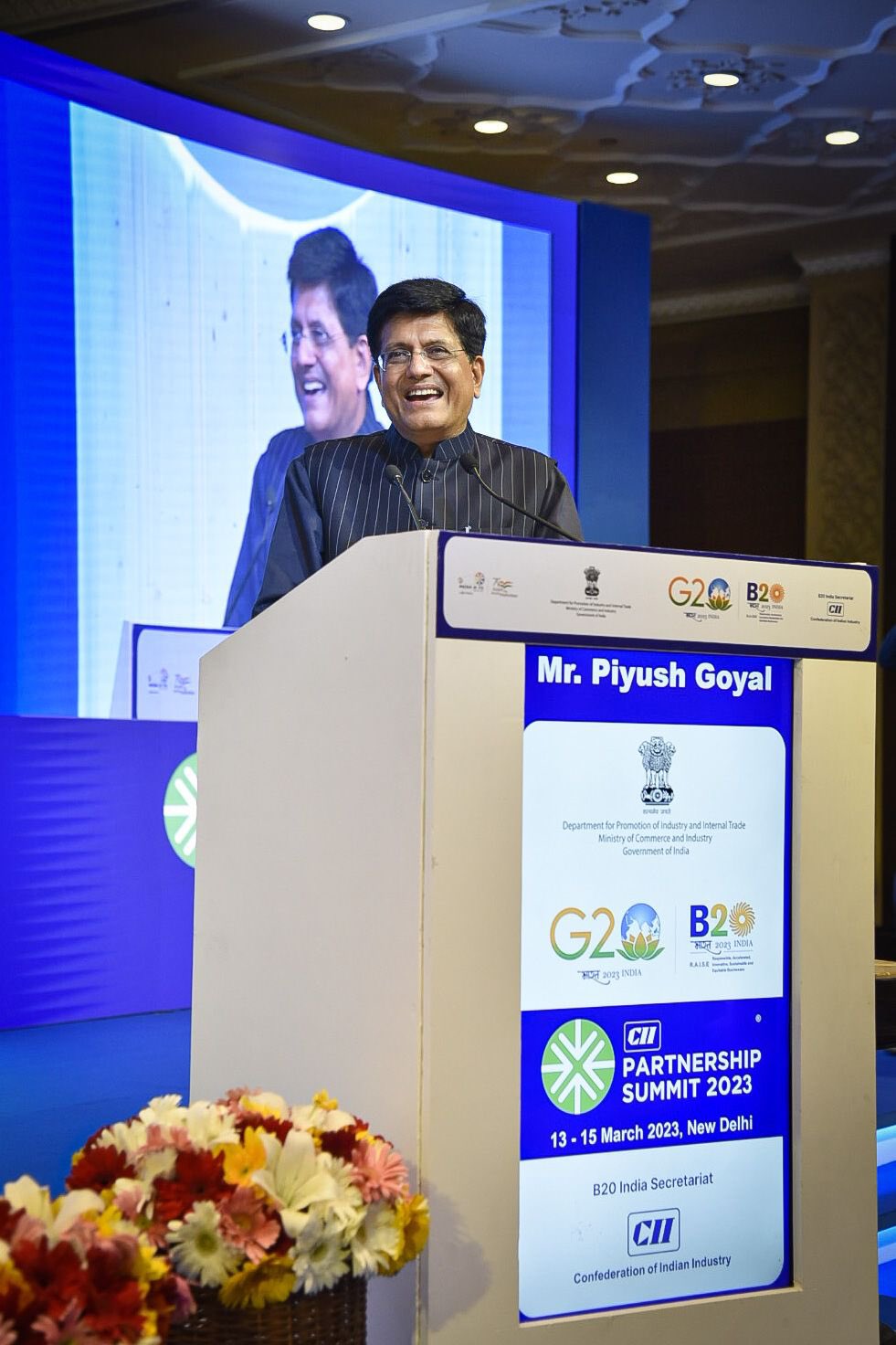 Goyal who is the Chairman of the CII Partnership Summit 2023 said that sustainability in India may go back thousands of years and Indians hold every element of nature in high reverence.
"It is important that we build resilience in our economies and enforce sustainability while focusing on inclusivity. Partnerships between citizens, communities and countries, when working together in the spirit of cooperation, collaboration and sometimes competition, collectively can contribute to a more stable and prosperous future," he said.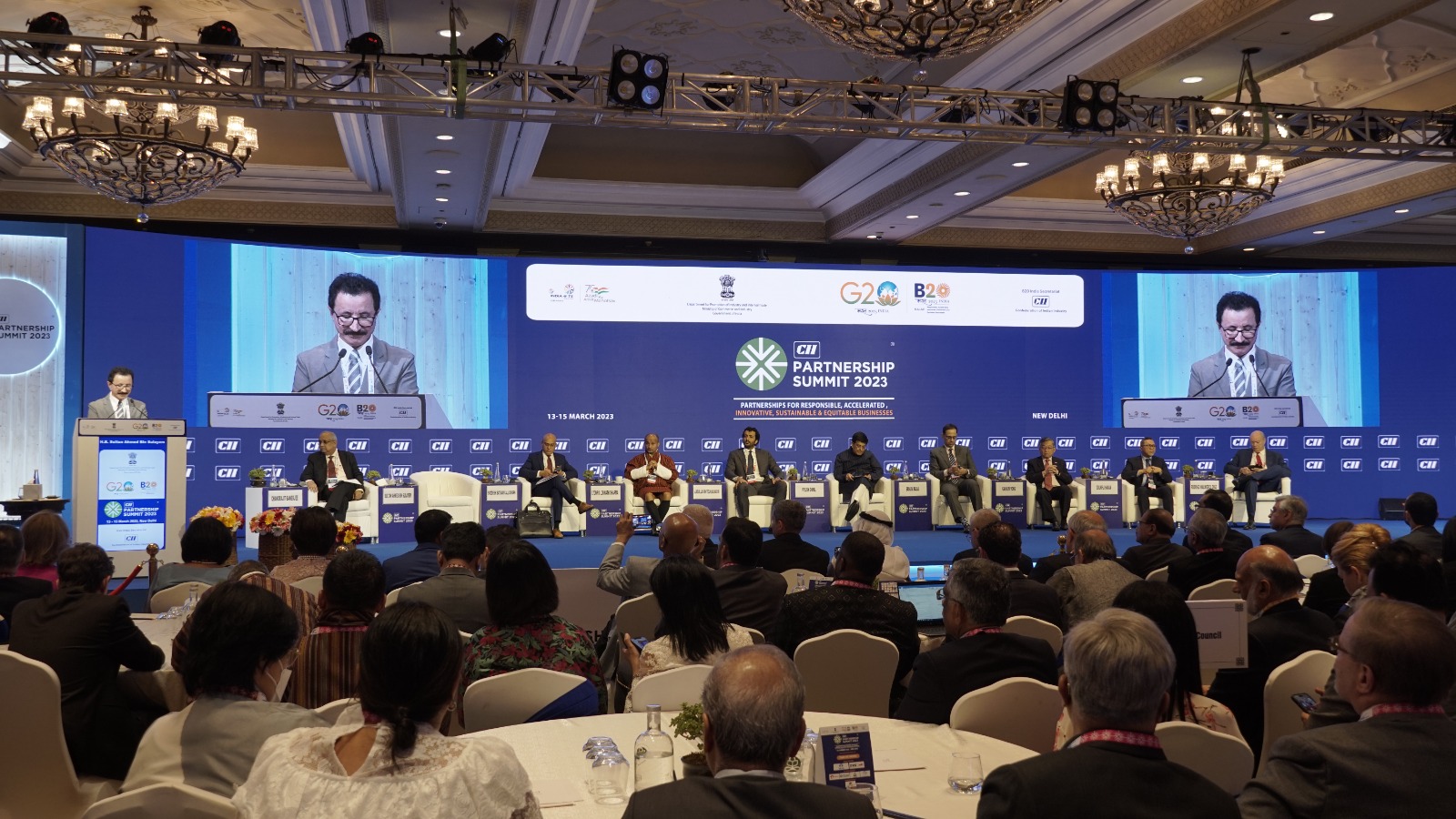 Sultan Ahmed Bin Sulayem, Group Chairman & Chief Executive Officer, DP World, United Arab Emirates said that "India has the fastest growth rate among the major economies. We believe India has an amazing growth and UAE has invested USD 15.3 Billion between 2020-22 in India. India will account for 15% of the global economy in 2023 and is our 2nd largest trade partner"
"Meeting physical and digital infrastructure needs can reduce transport costs and build efficient and sustainable transport networks," he said.
Lyonpo Loknath Sharma, Minister of Energy & Natural Resources, Industry, Commerce and Employment, Royal Government of Bhutan said that the health and growth of the financial sector are important to support trade and investment, and to enable our transition to a low-carbon future.
Mary Ng, Minister of International Trade, Export Promotion, Small Business and Economic Development, Canada stated that it is clear that partnerships between governments and industry will continue to drive national economic prosperity and in turn global economic prosperity.
"The seamless exchange of goods, services, and investment between trading partners helps to create prosperity for both countries and their people," she said.
Rodrigo Malmierca Diaz, Minister, Ministry of Foreign Trade and Foreign Investment, Republic of Cuba noted that there is a major need to strengthen the political will of nations to go forward in the path of economic integration, so nations can achieve their developmental interests and reduce asymmetries, with partnerships focussing on the fair integration of economies into the international trade.
Zulkifli Hasan, Minister of Trade, Republic of Indonesia stressed that Indonesia looks up to India in terms of information technology, as well as health and pharmaceutical and is ready to explore further cooperation in these areas.
Dukgeun Ahn, Minister for Trade, Republic of Korea said that India is playing a prominent role in the IT sector, including Artificial Intelligence and Big Data, as the world's largest source of human talent and outstanding engineers.
The Minister observed that India has been successful in creating favourable conditions for businesses with its 'Make in India' and 'Self-Reliant India' policies, playing a pivotal role in establishing a stable global supply chain.
Soodesh Satkam Callichurn, Minister of Labour, Human Resource Development and Training, Minister of Commerce and Consumer Protection, Mauritius said that developing skills and economic structures that make us resilient in the face of unexpected economic and social crisis cannot be relegated to future generations.
Gan Kim Yong, Minister for Trade & Industry, Republic of Singapore said that businesses must accelerate to become responsible, innovative, sustainable and equitable, but must also identify partnerships to achieve these goals.
"Beyond the extensive and friendly relations between the governments of India and Singapored, they also share deep and enduring friendships, kinships, and shared histories and cultures," he said.
Abdulla bin Touq Al Marri, Minister of Economy, United Arab Emirates said that global issues require global solutions and cannot be resolved by a single nation or a small group of nations, and require significant concrete actions.
"UAE is dedicated in collaborating with international partners bilaterally and multilaterally in order to tackle the world problems and build a more sustainable and prosperous future for all," he said.
Sanjiv Bajaj, President, CII and CMD, Bajaj Finserv Limited said that the development journeys of many countries depend on stable and peaceful global political environment, free and open trade, conducive business ecosystems, and policies that will foster global inclusion.
Chandrajit Banerjee, Director General, CII moderated the Inaugural Session.
Over 145 speakers, including 65 international speakers from 24 countries, will share expert thoughts during the Summit, which is being attended by more than 400 delegates from 67 countries.