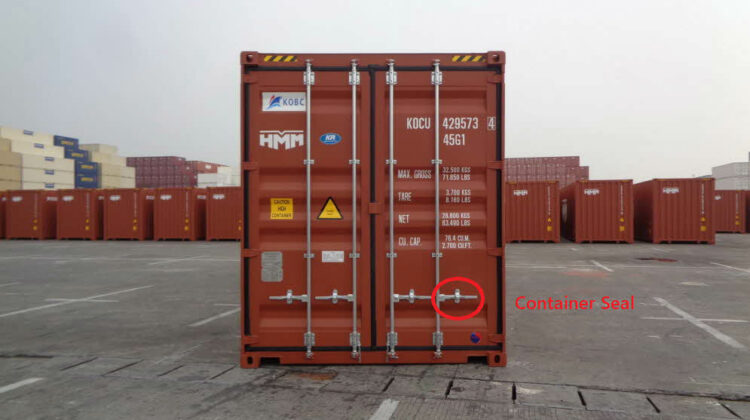 The first development of an automatic container seal dispenser
HMM PSA New-port Terminal (HPNT) has developed Korea's first automatic container seal dispenser. It has succeeded in developing this automatic seal dispenser after a year and a half of research and cooperation with LeTech, a developer of the automatic dispenser.
The 'seal' is a tool that acts as a lock on the door of a shipping container. The trailer drivers must receive the seal after picking up the empty container before going to the shipper's factory. Before developing the automatic dispenser, they had to receive the seals at the gate control room.
Drivers had to go through complicated, time-consuming procedures, including parking, then visit the gate control room before finally having to fill out the receipt book.
After the automatic seal dispenser has been installed, drivers can now receive the seal immediately at the exit gate without going through the usually complicated processes after picking up an empty container, thereby reducing the time spent on the process by more than 10 minutes.
Reducing work hours by more than 10 minutes will give the drivers more time to transport the goods, allowing them to work more efficiently and earn more. In addition to reducing the work hours, the improved process can also reduce the risks of various accidents that may occur upon unloading their containers. With the resulting increase in convenience and safety, the automatic dispenser has received numerous positive feedbacks.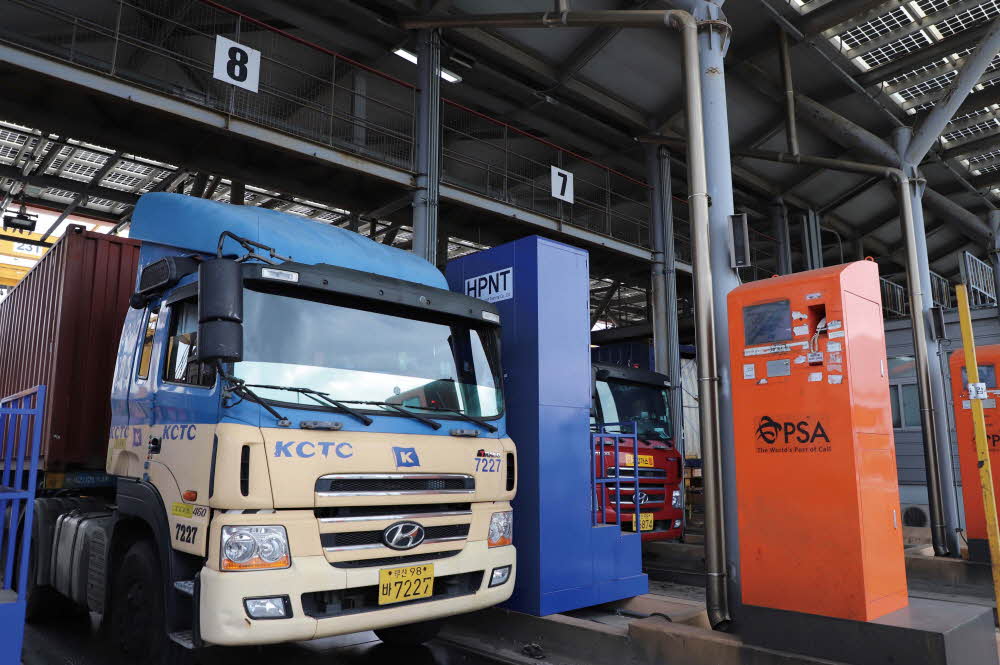 *The process to use the HPNT-developed automatic seal dispenser is as follows:
1)Pull up to an automatic seal dispenser.
2)Scan the EIR barcode or enter the vehicle number.
3)A trailer driver receives the seal.
The height of the automatic dispenser is designed so that the drivers can pick up the seals while remaining in their vehicles—much like at a toll booth. It is a user-friendly machine that automatically selects and issues a seal via a computer linked to the terminal. It has a simple operating system that scans a vehicle number or an Equipment Interchange Receipt (EIR)* barcode.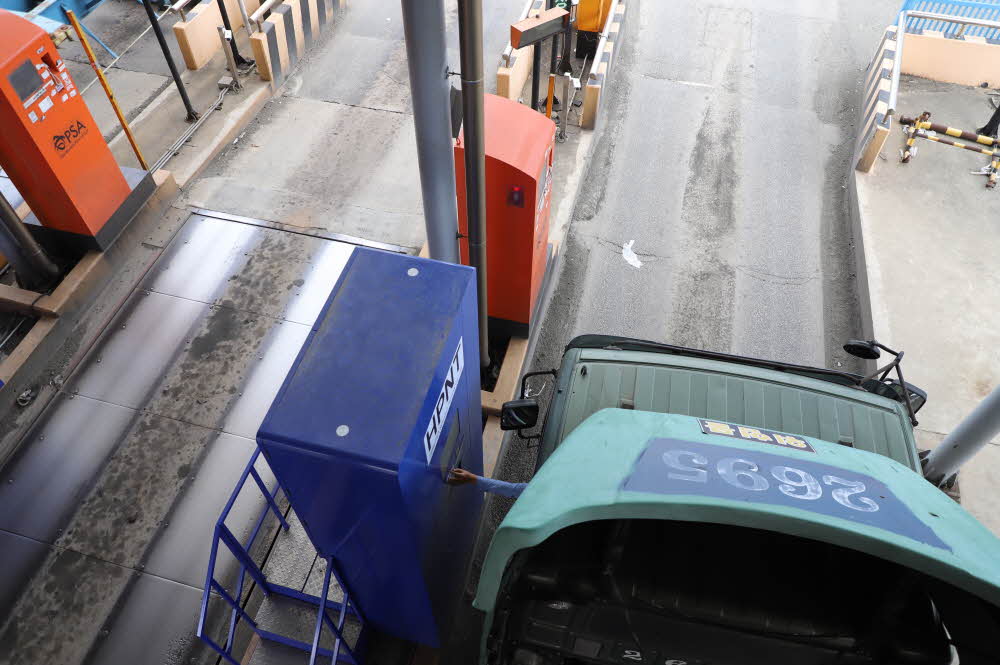 In addition, since the release record is left on the computer, managing and keeping track of the various seals has become much more efficient. This may eliminate the need for creating and maintaining receipt books.
As of January 1 of this year, HPNT has installed the automatic dispenser at all three exit gates to provide seals for HMM and CMA CGM. As a result, about 61,000 seals have been released over the past four months. In addition, the error rate has been less than 0.01%, indicating that the system is operating accurately and smoothly.
Source : Compass HMM